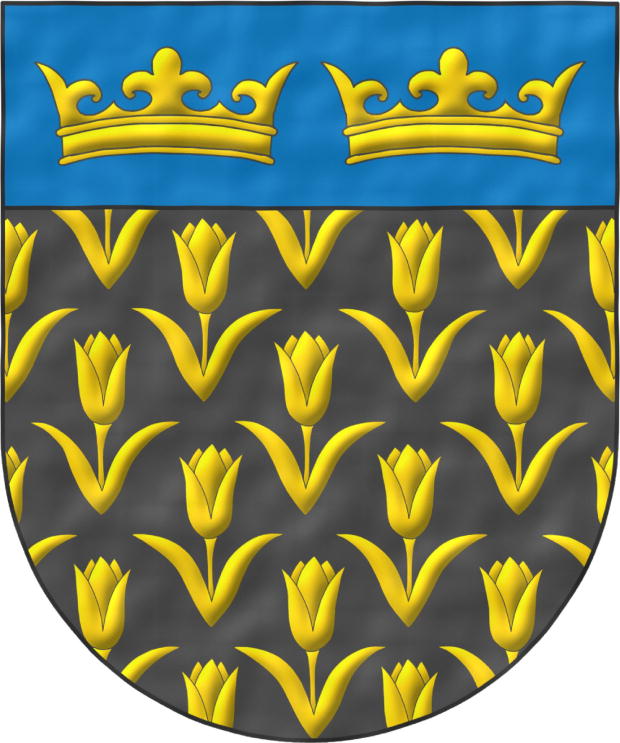 Sable, semé of Tulips Or; on a chief cousu Azure, two Crowns Or, in fess.
Escudo de sable, sembrado de tulipanes de oro; el jefe cosido de azur, dos coronas de oro, en faja.
The original design of this coat of arms, along with many others heraldic devices, is registered in [Salmerón Cabañas, A.; 2015a; page 11].
---
Blazon keywords: Without divisions, Sable, Or, Azure, Chief, Cousu, Two, Crown, In fess, Semé and Tulip.
Style keywords: Watercolor, Semi-circular, Illuminated, Outlined in the field tincture and Outlined in sable.
Classification: Coat of arms, Created and Personal.
Bearer: Quesada Valles, Bartolomé.