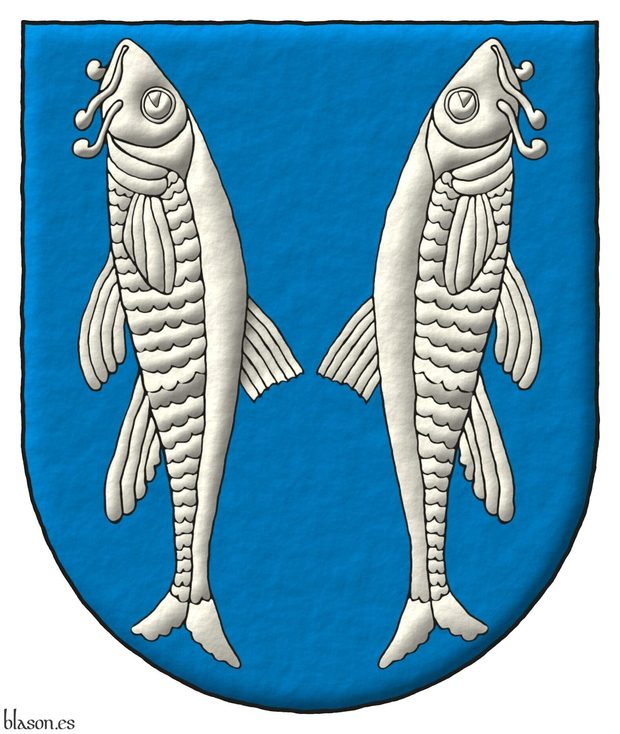 Azure, two barbels addorsed Argent.
Escudo de azur, dos barbos adosados de plata.
Coat of arms emblazoned by me with a semi-circular shape, illuminated, and with a freehand finishing.
---
Blazon keywords: Azure, Two, Barbel, Addorsed and Argent.
Style keywords: Outlined in sable, Semi-circular, Illuminated and Freehand.
Classification: Religious, Military, Knights Templar, Interpreted and Coat of arms.
Bearer: Montbard, André de.