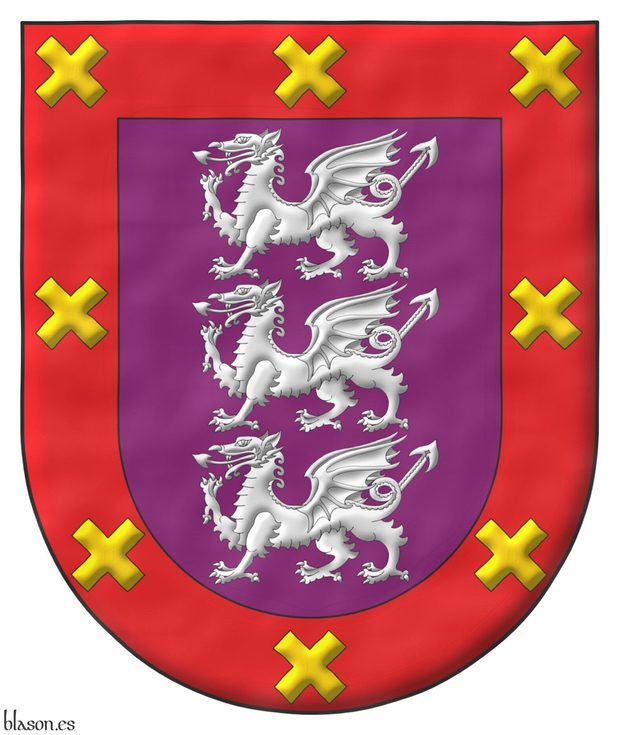 Purpure, three dragons passant, in pale Argent; a bordure Gules, eight saltires couped Or.
Escudo de púrpura, tres dragones pasantes, en palo de plata; una bordura de gules, ocho sotueres de oro.
Coat of arms emblazoned by me with a semi-circular ended shape, illuminated, and its finishing is that seems watercolor.
Coat of arms of Trujillo Jimenez brothers, Claudia, Alberto and Felipe, designed by Fernando Martinez Larrañaga, and emblazoned by me.
---
Credits: Fernando Martínez Larrañaga is the designer of the coat of arms and Antonio Salmerón y Cabañas is the author of the heraldic art.
Blazon keywords: Without divisions, Purpure, Three, Dragon, Passant, In pale, Argent, One, Bordure, Gules, Eight, Saltire and Or.
Style keywords: Ogee, Outlined in sable, Illuminated and Watercolor.
Classification: Personal, Interpreted and Coat of arms.
Bearer: Trujillo Jiménez, Hermanos.