Bernard Juby, «The Splendour of the Modern Heraldic Bookplate Artist», Modern-day, world-wide heraldic bookplate artists, their cv's and examples of their work, volume I, edited by White Rose-Ankh, DIN A4 size, black and white and full color, 130 pages, ISBN 5-8000136-242849, Church Crookham, Hampshire, England, 30th of november de 2019.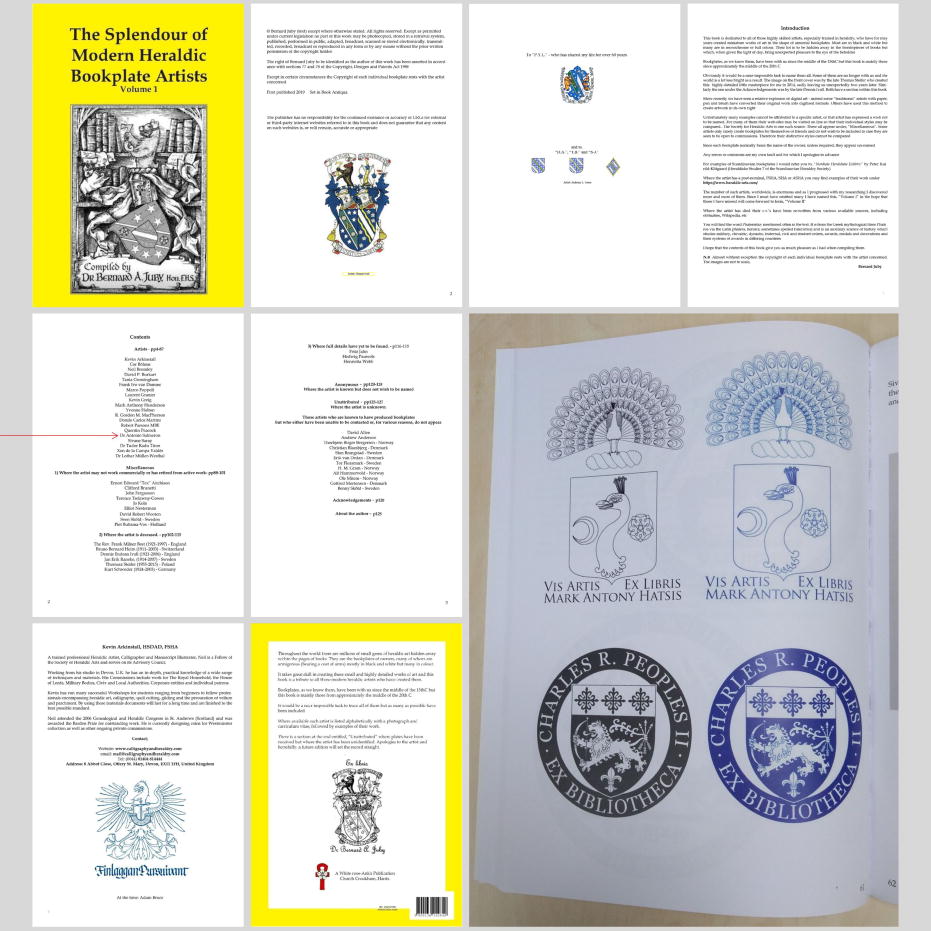 In the photo of page 61 there are 2 of my book plates for Mark Antony Hatsis, 1st row with the peacock in his pride, and Charles R. Peoples II, 2nd row with the lion with a bow.
---
Bibliographical reference of century XXI.
Classification: English language and Black and white and color illustrations.
The author is Juby, Bernard.
The following article cites this bibliographic reference:
External link: