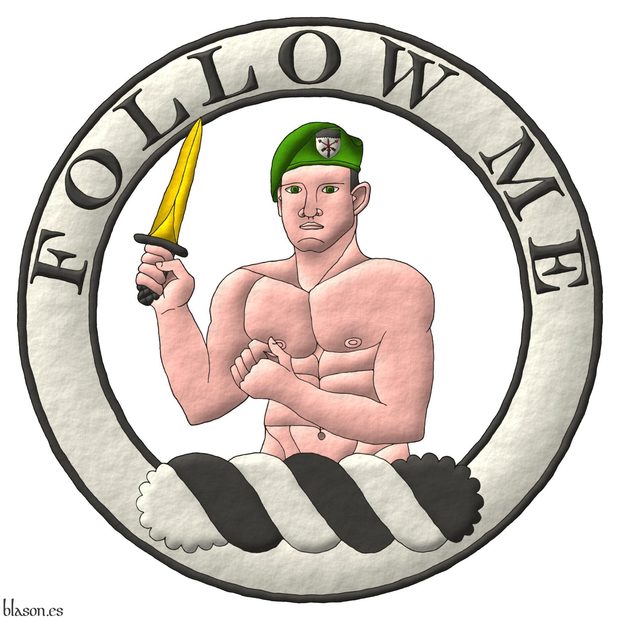 Upon a wreath Argent and Sable, a demi-man proper wearing a beret Vert and grasping in his dexter hand a commando dagger point upwards Or, hilted and pommelled Sable, surrounded by an annulet Argent, fimbriated and inscribed in chief with the motto «Follow me» Sable.
---
Blazon keywords: One, Annulet, Argent, Fimbriated, Sable, Inscribed, Motto (motivation), Male figure, Issuant, Proper, Beret, Vert, Grasping, Hand, Dexter, Dagger, Erect, Or, Hilted, Pommelled and Wreath.
Classification: Personal, Interpreted, Badge and English language.
Bearer: Power, Guy Harold.