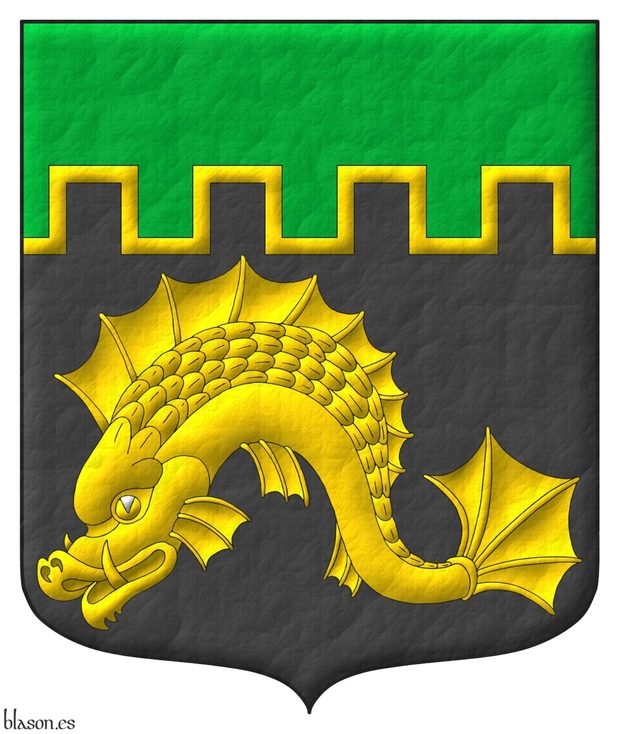 Sable, a dolphin naiant Or; a chief embattled Vert, fimbriated Or.
Escudo de sable, un delfín nadante de oro; un jefe almenado de sinople y perfilado de oro.
Coat of arms emblazoned by me with a ogee shape, illuminated, and with a leather finishing.
---
Blazon keywords: Sable, Dolphin, Naiant, Or, Chief, Embattled, Vert and Fimbriated.
Style keywords: Pointed and rounded, Outlined in sable, Illuminated and Leather.
Classification: Personal, Interpreted and Coat of arms.
Bearer: Shorey, David Ryan.