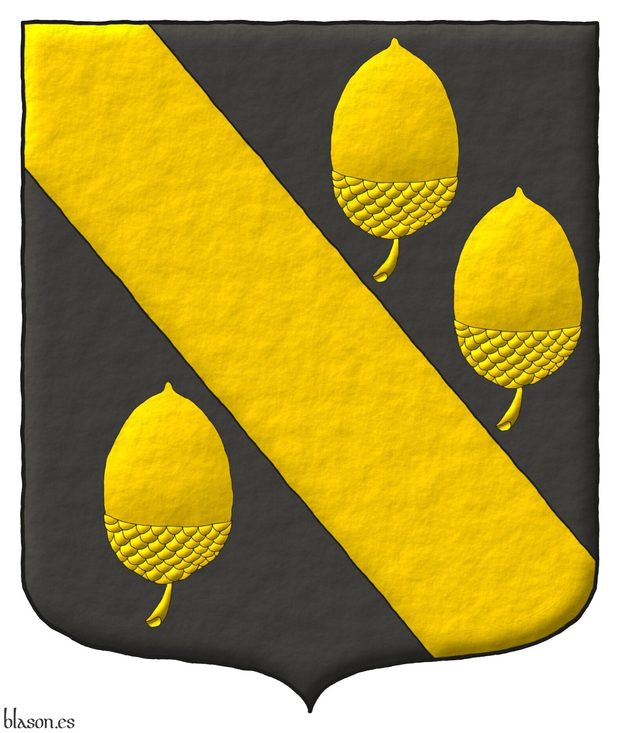 Ackerson and Akers lineages.
Sable, a Bend between three Acorns Or.
Illuminated and freehand finishing.
The coat of arms of Ackerson and Akers lineages emblazoned by me and extracted from [Burke, B.; 1989].
Unless the blazon specifies another layout, when a bend is between three charges, this charges are ordered, two in the chief and one in the base, as the three acorns do in this case.
[Rietstap, J. B.; 1861] escribe el blasón de «Ackers ou Akers» como «de sable, à une bande d'or, acc. de trois glands du mesme».
---
Blazon keywords: Sable, Bend, Between, Three, Acorn, Or and Ordered.
Style keywords: Freehand, Outlined in sable and Illuminated.
Classification: Interpreted.