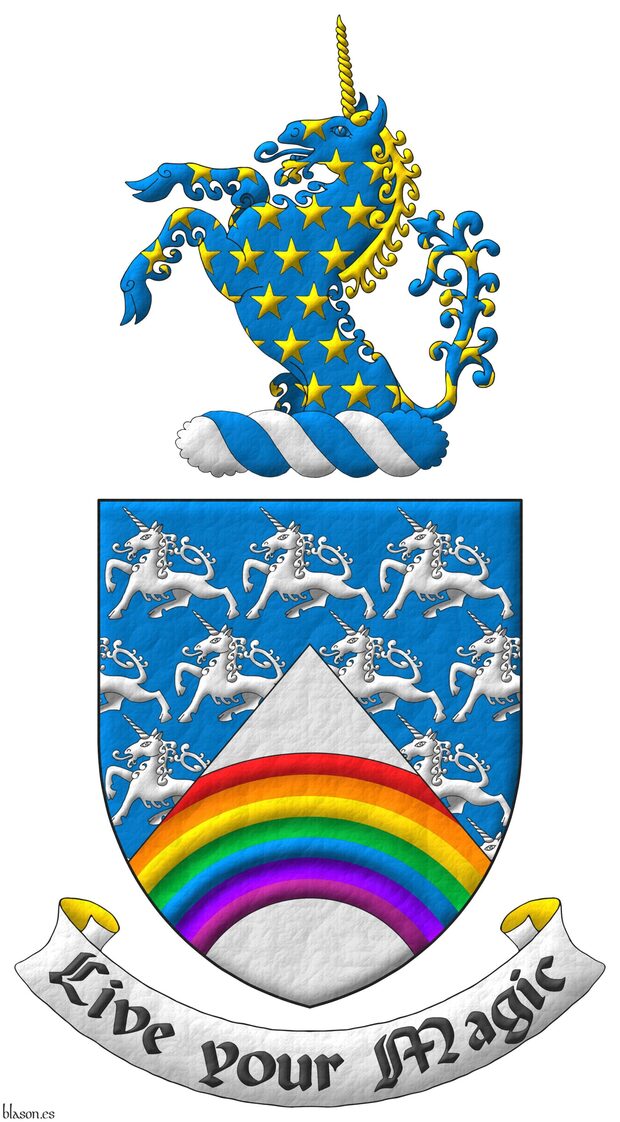 Party per chevron Azure and Argent, in chief a semy of unicorns pasant Argent and in base a rainbow throughout Proper. Crest: Upon a wreath Argent and Azure a demi-unicorn Azure, horned, crined and semé of mullets Or. Motto: «Live your Magic».
---
Credits: SkyL.designer and Antonio Salmerón y Cabañas is the author of the heraldic art.
Blazon keywords: Azure, Party per chevron, Argent, In chief, One, Semé, Unicorn, Passant, In base, Rainbow, Throughout, Proper, Wreath, Crest, Issuant, Horned, Crined, Mullet, Or and Motto (motivation).
Style keywords: Outlined in sable, Pointed, Illuminated and Leather.
Classification: Personal, Interpreted, Coat of arms and English language.
Bearer: Sparkles, Marie Unicorn.