Nicolas de Lutzelbourg, lord of Fléville and captain of Nancy, «Roll of arms», sixteenth century (the author lived between 1485? and 1547), manuscript in French on parchment, with 230 pages numbered later with pencil the odd pages from 1 to 115, 29 x 21 cm, Bibliothèque-Médiathèque of Nancy digitized, source of the images with open license.
Video of 120 seconds composed for the Biblioteca Genealógica, Heráldica y Nobiliaria. Music by Georg Philipp Telemann (1681, 1767), Concerto for 4 Violins No. 2, TWV 40: 202, II. Grave, interpreted by Viola Viva, with Creative Commons license of Attribution and ShareAlike.
Content examples: Scotland on pages 28, 29 and 30 with 61 coat of arms; Aragon on page 33 with 11 coat of arms; Castile and Leon on page 35 with 8 coat of arms; Navarre on page 36 with 1 coat of arms; and Portugal on pages 37 and 38 with 27 coat of arms.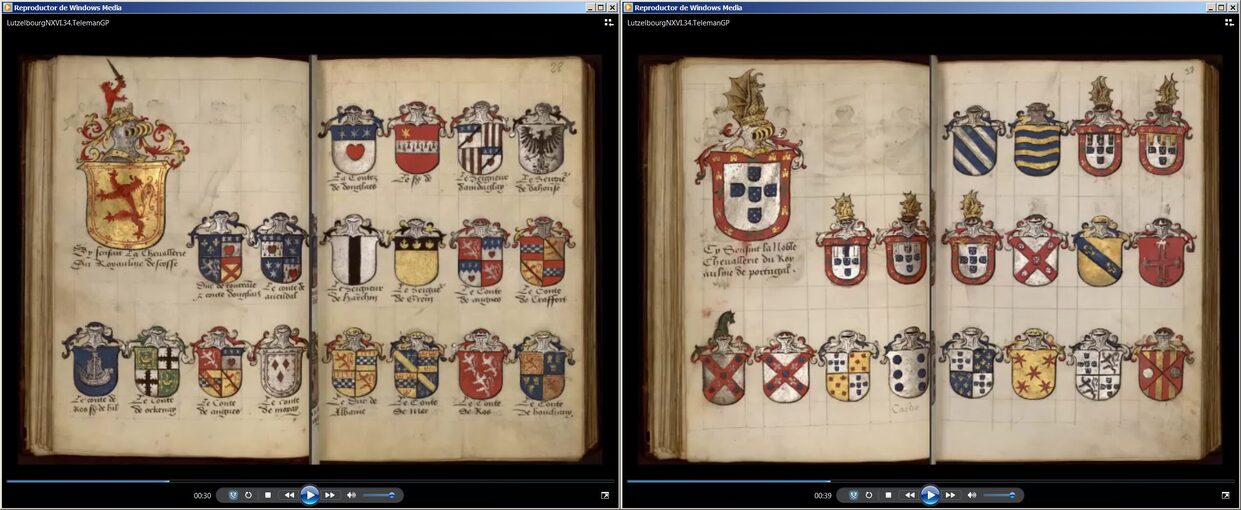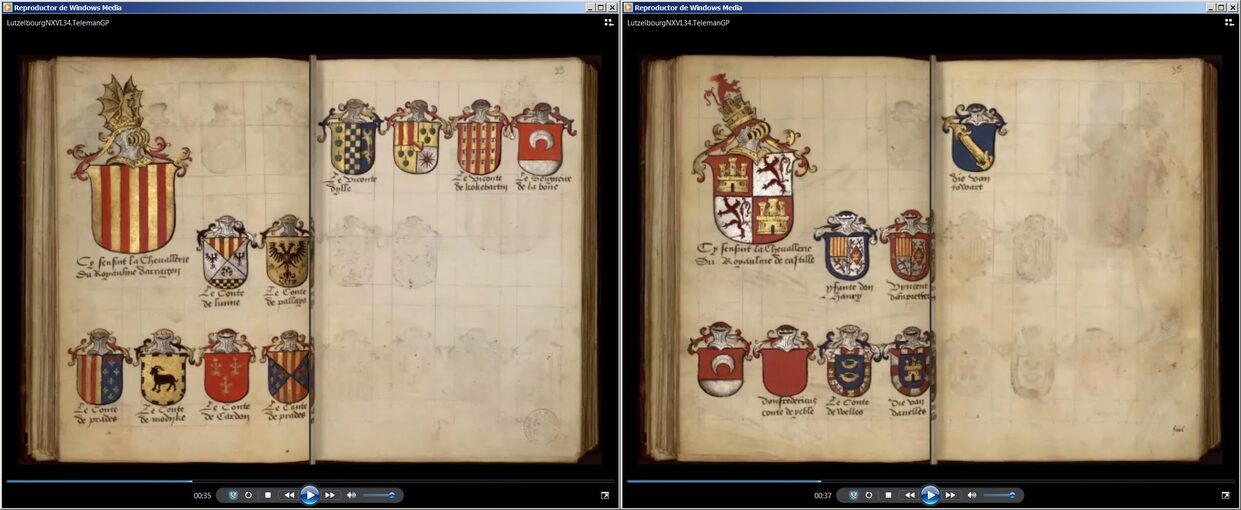 ---
Bibliographical reference of century XVI.
Classification: Manuscript, French language and In color.
The author is Lutzelbourg, Nicolas de.
Here are the articles quoting this reference:
External resources: