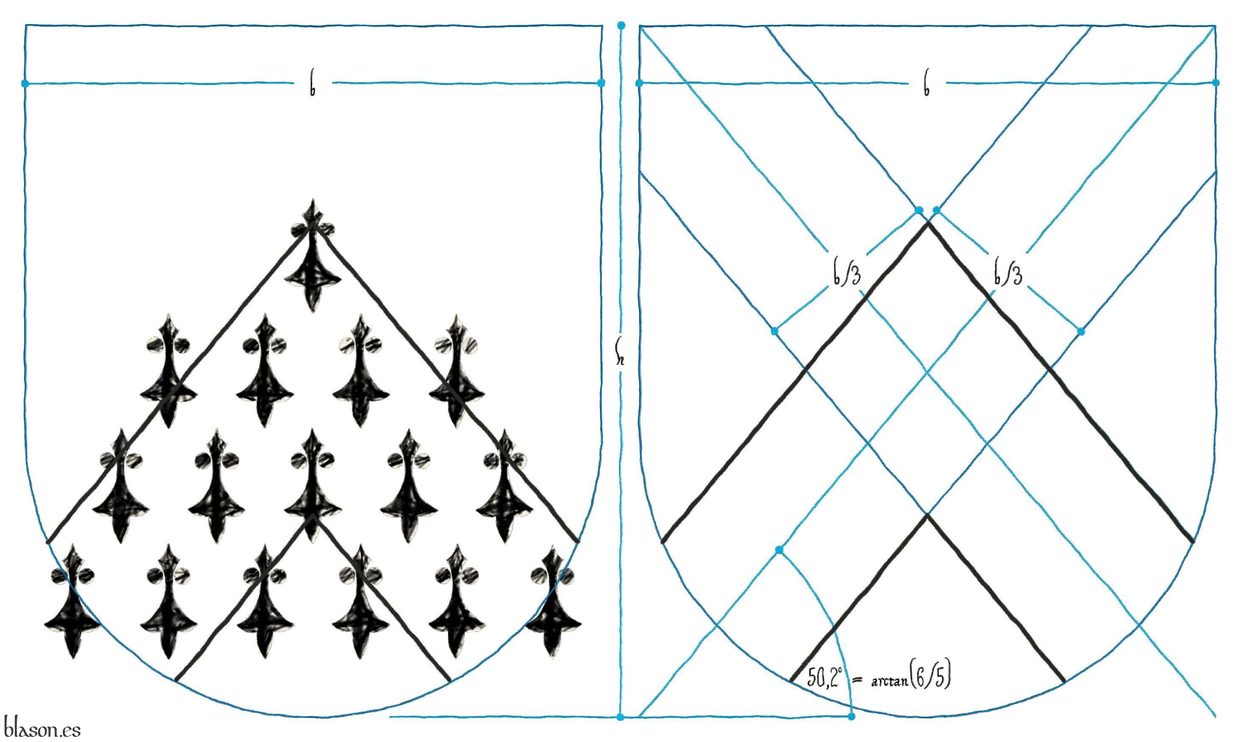 Delineation, ratios and angles of a basic chevron.
Frente a los que denomino cabrio clásico y cabrio abierto, este se traza por el simple cruce de una banda y una barra.
Produce un desigual reparto de los espacios vacíos del campo, amplio por encima, escaso por debajo. Dependiendo del diseño que se haya que realizar, esto puede ser una ventaja o un inconveniente.
Por ejemplo, en este caso del escudo de Juan de Ladbrooke, no hay cargas ni figuras para las que habilitar espacio, sólo es un cabrio de armiños, por lo que esta forma de diseño puede ser adecuada y, más aún, si se desea un clara y patente representación del azur.
Sobre cómo se calculan los 50,2o del ángulo de este cabrio, empleando el arcotangente de 6/5, puede consultarse el artículo que lleva por título esquema de una banda y una barra.
---
Blazon keywords: Without divisions, Chevron and Ermine.
Style keywords: Semi-circular.
Classification: Schema.
Bearer: Juan de Ladbrooke.