My heraldic NFTs at Rarible rarible.com/blazon.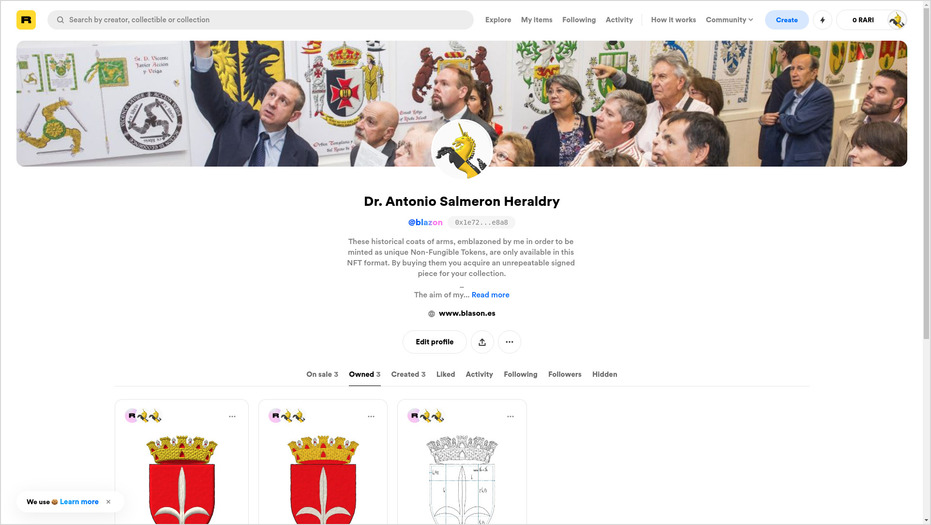 These historical coats of arms, emblazoned by me in order to be minted as unique Non-Fungible Tokens, are only available in this NFT format. By buying them you acquire an unrepeatable signed piece for your collection.
---
Categories: Technology, Social networks, NFT, Gules, Halberd, Issuant from base and and Argent.