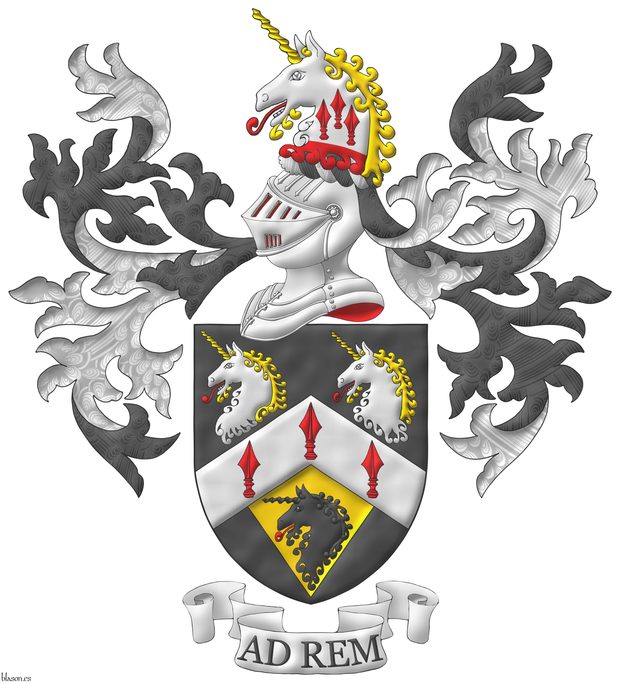 Sable, on a chevron Argent three spears' heads Gules, in chief two unicorns' heads erased Argent, horned and crined Or, langued Gules, in base on a pile of the last issuant from the chevron a unicorn head erased Sable, langued Gules. Crest: Upon a helm with a wreath Argent and Sable, a unicorn's head Argent, erased Gules, horned and crined Or, langued gules, charged upon the neck with three spears' heads cheveronwise Gules. Mantling: Sable doubled Argent. Motto: «Ad rem».
Illuminated and a watercolor finishing, and the mantling and the wreath diapered with Chinapieria.
---
Blazon keywords: Sable, Chevron, Argent, Three, Spear's head, Gules, In chief, Two, Head, Unicorn, Eradicated, Crined, Horned, Or, Langued, In base, One, Pile, Crest, Helm, Mantling, Wreath, Charged, Neck and Motto (motivation).
Style keywords: Outlined in sable, Pointed, Illuminated, Watercolor and Chinapieria.
Classification: Personal, Interpreted, Coat of arms and Latin language.
Bearer: Wright, Charles F. M..