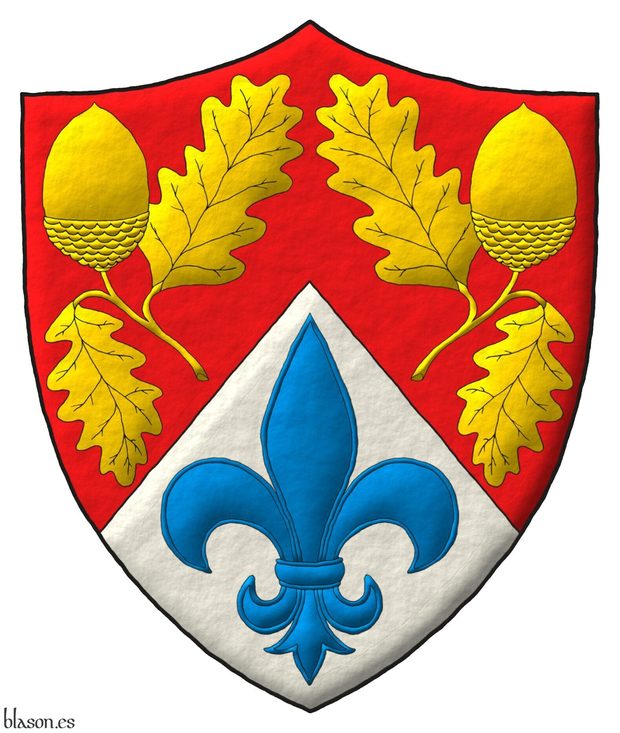 Party per chevron Gules and Argent, two Acorns slipped Or and in base a Fleur de lis Azure.
Illuminated and freehand finishing.
This coat of arms was granted by the Court of the Lord Lyon, in Scotland, in 2018. In the original blazon the term «Leaved» ~ «Hojado» does not appear, although sometimes, by default, acorns paint them leaved. I have painted so, in this case, following the instructions of the bearer. Although, in my version of this blazon in Castilian I have wrote «hojadas» to avoid possible doubts of the Castilian readers.
---
Blazon keywords: Gules, Party per chevron, Argent, In chief, Two, Acorn, Slipped, Leaved, Or, In base, One, Fleur de lis and Azure.
Style keywords: Freehand, Outlined in sable and Illuminated.
Classification: Personal, Interpreted and Coat of arms.
Bearer: Brim-DeForest, Brady.