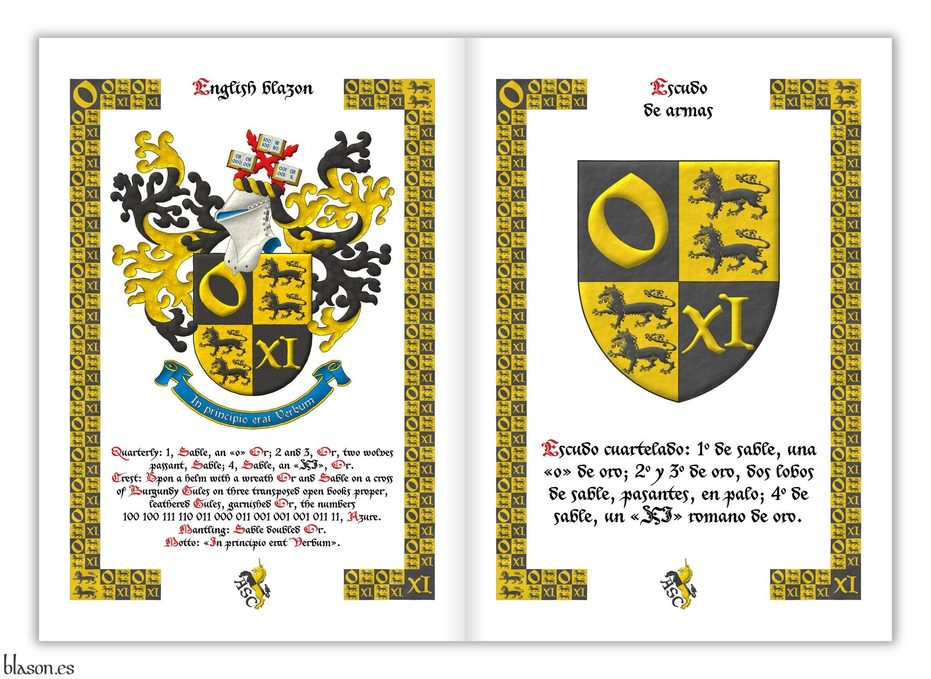 Heraldic document, 2 pages.
The pages have a heraldic frame with the elements of his coat of arms.
---
Blazon keywords: Quarterly, Sable, Or, One, Letter, Two, Wolf, Passant, In pale, Number, Gules, Argent, Azure, Crest, Helm, Mantling, Wreath, Crest, On, Charged, Disordered, Cross, Cross of Burgundy, Cross couped, Book, Open, Motto (motivation), Scroll and Fimbriated.
Classification: Created, Personal, Catalogue and Frame.
Bearer: Salmerón Cabañas, Antonio.