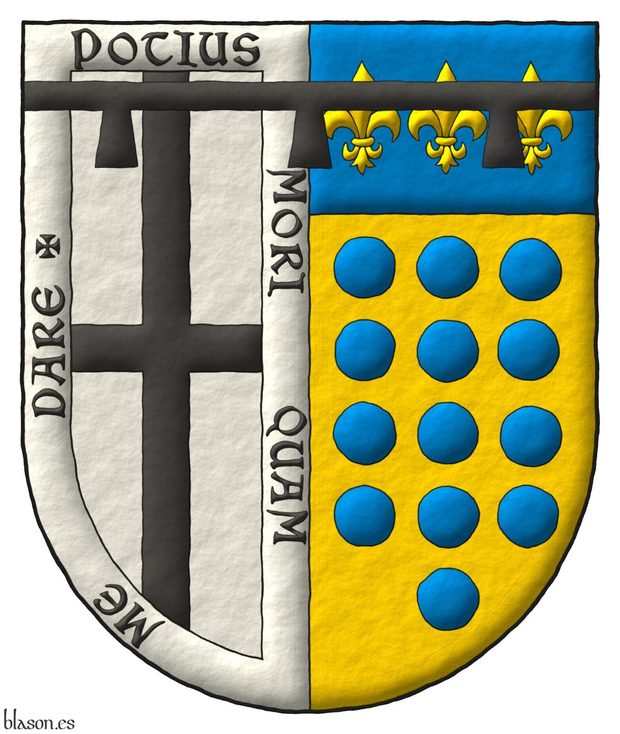 Interpreted coat of arms: with a semi-circular shape; illuminated with metals argent and or and colors sable and azure; outlined with sable; and a freehand finish.
---
Blazon keywords: Party per pale, Argent, Cross, Sable, Bordure, Motto (motivation), Or, Thirteen, Hurt, Hurt, torteau, pellet, pomme and golpe, Azure, Three, In pale, Four, Five, Chief, Fleur de lis, Label and Suspended.
Style keywords: Freehand, Semi-circular, Illuminated and Outlined in sable.
Classification: Coat of arms, Interpreted and Personal.
Bearer: Vidriales, C. M..