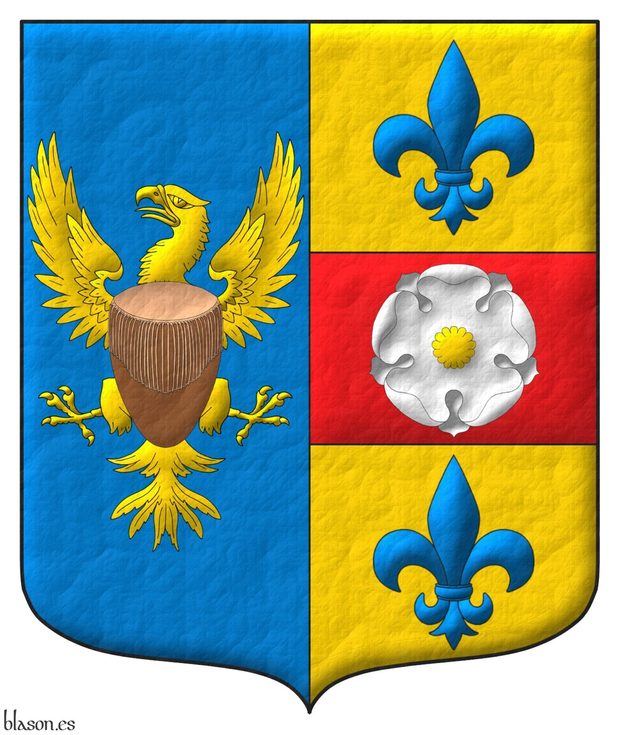 Party per pale: 1 Azure, an eagle displayed Or, charged on the chest with a Royal drum of Bunyoro-Kitara Kingdom proper; 2 Or, on a fess Gules between two fleur de lis Azure, a rose Argent, seeded Or.
Coat of arms emblazoned by me with a shape ended with an ogee arch, illuminated, and its finishing is that seems leather.
This coat of arms was augmented with the Royal drum of the kingdom of Bunyoro-Kitara.
---
Blazon keywords: Party per pale, Azure, One, Eagle, Or, Charged, Chest, Drum, Royal, Proper, Fess, Gules, Rose, Argent, Seeded, Between, Two, Fleur de lis, In chief and In base.
Style keywords: Ogee, Outlined in sable, Illuminated and Leather.
Classification: Personal, Interpreted and Coat of arms.
Bearer: Gummersbach, Peter Ferdinand.