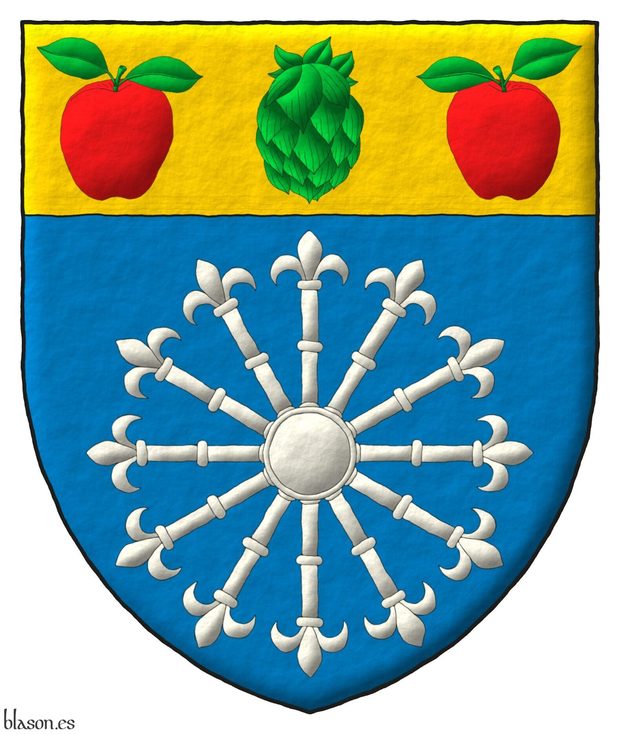 Azure, a carbuncle of twelve rays Argent; on a chief Or, a hop cone Vert between two apples Gules, slipped and leaved Vert.
Escudo de azur, un carbunclo de doce rayos de plata; en un jefe de oro, una flor de lúpulo de sinople acompañada de dos manzanas de gules, talladas y hojadas de sinople.
Coat of arms emblazoned by me with a pointed shape, illuminated, and with a freehand finishing.
---
Blazon keywords: Azure, Carbuncle, Twelve, Argent, Chief, Or, Hop cone, Vert, Between, Two, Apple, Gules, Slipped and Leaved.
Style keywords: Outlined in sable, Illuminated, Pointed and Freehand.
Classification: Personal, Created and Coat of arms.
Bearer: Sales, Robert Edward.