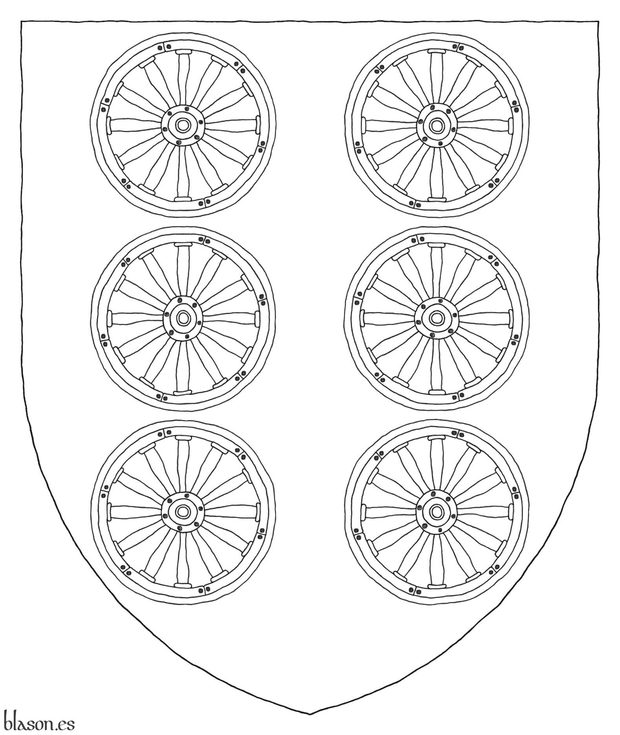 Gules, six wagon-wheels Or, 2, 2, and 2.
A wagon-wheel is an outer circle of iron, with an inner circle of wood and spokes also of wood, then the wagon-wheel proper has the color of the wood.
The number of spokes could be specified in the blazon, but most of the time it is left to the license of the artist, 6, 8, I like to paint more, for example, 12.
---
Blazon keywords: Gules, Six, Wagon-wheel and Or.
Style keywords: Outlined in sable, Outlined and Pointed.
Classification: Lineage, Interpreted, Canting and Coat of arms.
Bearer: Rodelo lineage from Galicia.