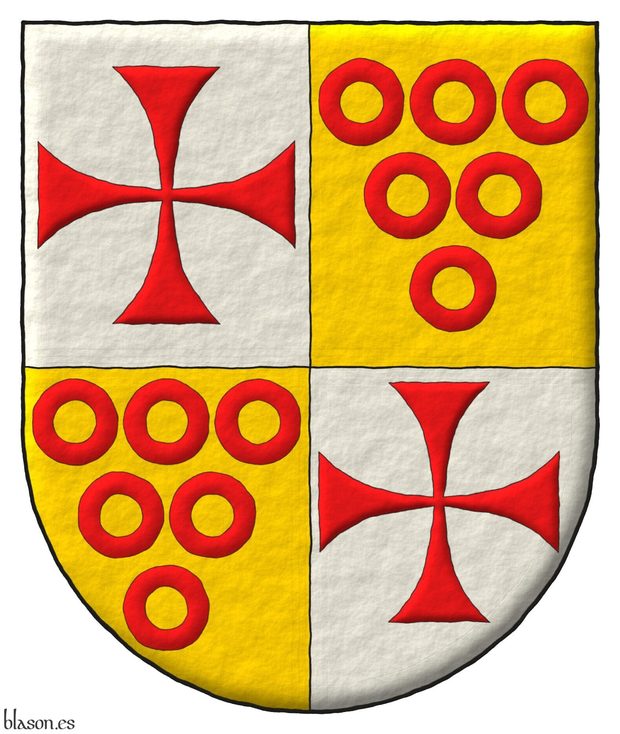 Quarterly: 1 and 4 Argent, a cross patty Gules; 2 and 3 Or, six annulets Gules, 3, 2, and 1.
Escudo cuartelado: 1o y 4o de plata, una cruz patada de gules; 2o y 3o de de oro, seis anilletes de gules, ordenados 3, 2 y 1.
---
Blazon keywords: Or, Six, Annulet, Gules, Ordered, Three, Two, One, Quarterly, Argent, Cross patty and Cross couped.
Style keywords: Outlined in sable, Semi-circular, Illuminated and Freehand.
Classification: Religious, Military, Knights Templar, Interpreted and Coat of arms.
Bearer: Milly, Philippe de.