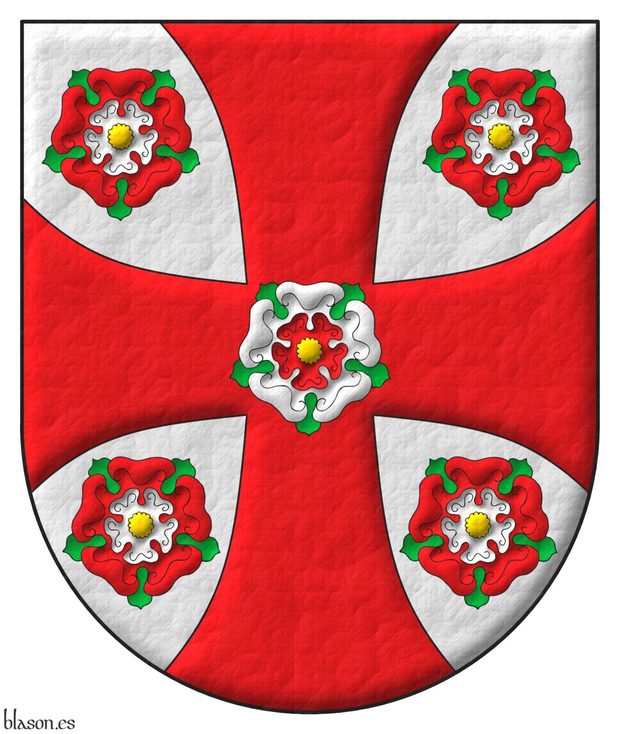 Argent, a cross patty Gules charged with a double rose Argent and Gules, barbed Vert, seeded Or, between four double roses Gules and Argent, barbed Vert, and seeded Or.
Escudo de plata, una cruz patada de gules cargada de una rosa doble de plata y gules, barbada de sinople y botonada de oro, acompañada de cuatro rosas dobles de gules y plata, barbadas de sinople y botonadas de oro.
Coat of arms emblazoned by me with a shape ended with semi-circular arch, illuminated, and with a leather finishing.
---
Blazon keywords: Argent, One, Cross patty, Cross couped, Gules, Charged, Double rose, Barbed, Seeded, Between and Four.
Style keywords: Semi-circular, Outlined in sable, Illuminated and Leather.
Classification: Personal, Created and Coat of arms.
Bearer: Gómez Morillo, Antonio José.