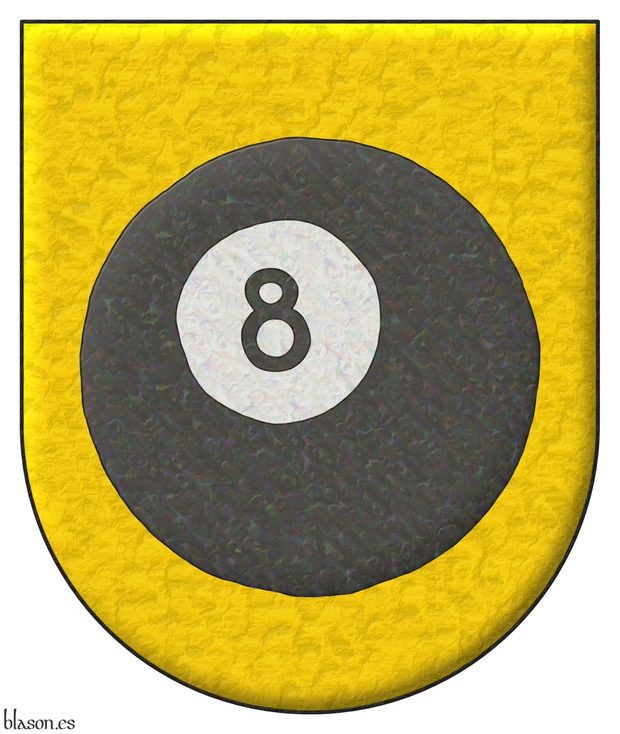 Imaginary coat of arms for the poolgame called Eight-ball.
Or, a Billiard 8 ball proper.
Coat of arms I created with: the shape semicircular at base; the field with a metallic finishing; and the charge with an iridescent finishing.
---
Blazon keywords: Without divisions, Or, One, Non-classic artifact and Proper.
Style keywords: Semi-circular, Crystalline, Soft metal, Outlined in sable and Illuminated.
Classification: Created, Imaginary and Coat of arms.
Imaginary bearer: Bola 8.