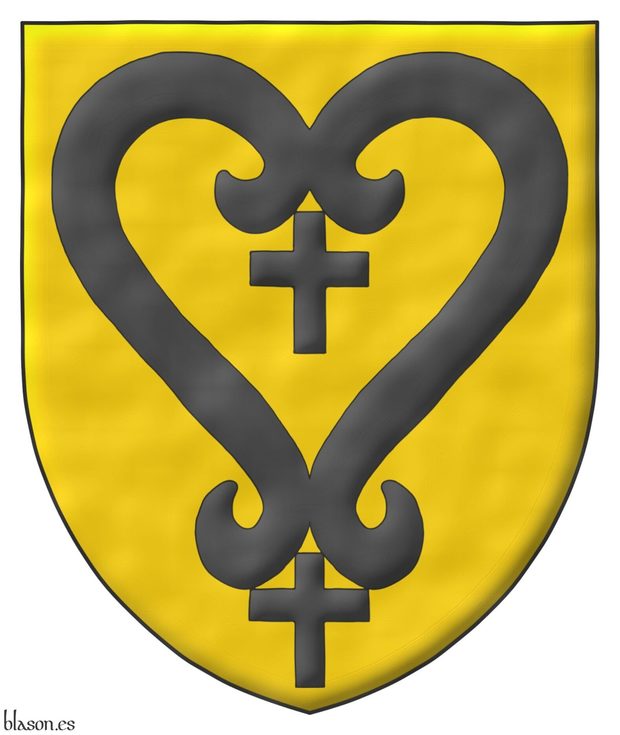 Or, the symbol of the Royal House of Kupang Sable.
Escudo de oro, el símbolo de la Casa Real de Kupang de sable.
Coat of arms emblazoned by me with a pointed shape, also called heater, illuminated, and its finishing is that seems watercolor.
---
Blazon keywords: Without divisions, Or, One, Symbol and Sable.
Style keywords: Pointed, Outlined in sable, Illuminated and Watercolor.
Classification: Civic, Interpreted and Coat of arms.
Bearer: Kupang, Royal House of.