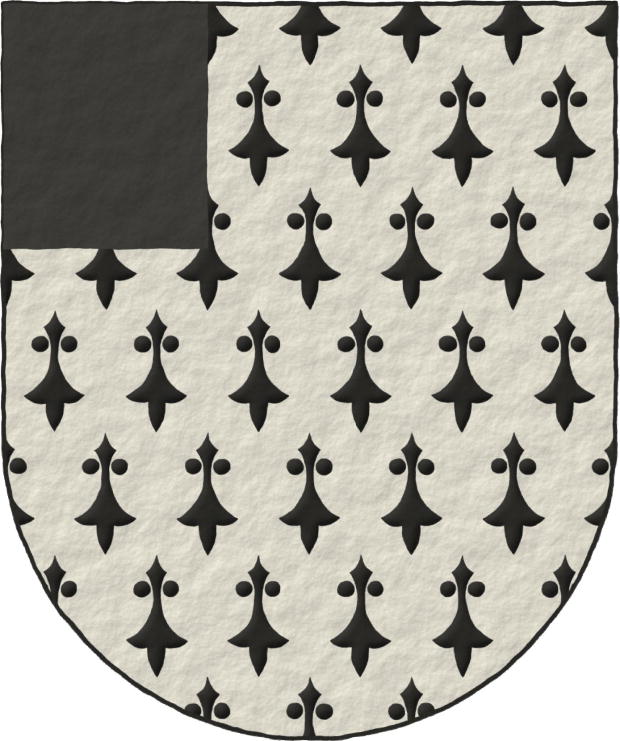 James de Sutton ~ James de Sottone, le Fitz.
Ermine, a Canton Sable.
Escudo de armiños, un cantón de sable.
Included in [Vincent, MS; 1285; number 599] also known as [St. George's Roll; 1285; number 599].
---
Blazon keywords: Without divisions, Ermine, One, Canton and Sable.
Style keywords: Semi-circular, Illuminated and Freehand.
Classification: Interpreted and Personal.
Bearer: Jaime de Sutton.