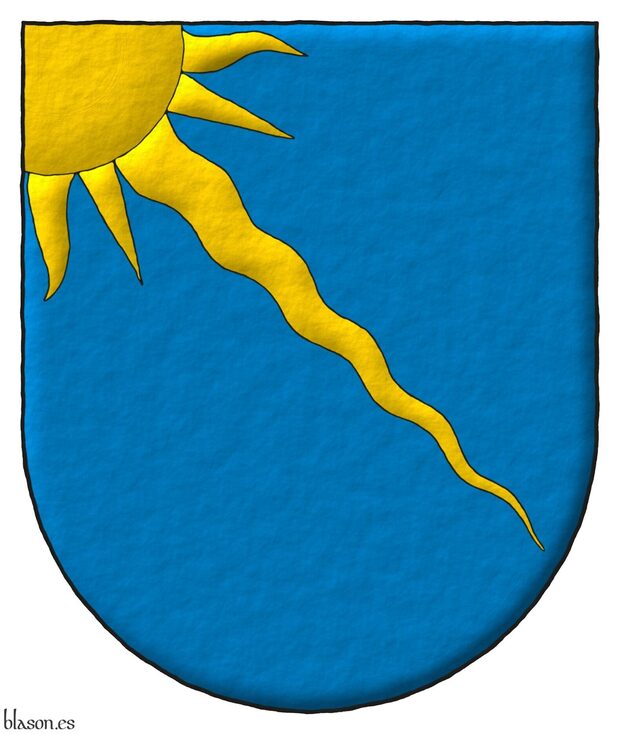 Blazon of the Aldam lineage of England.
Azure, a ray of the sun bendwise, issuant from the dexter chief Or.
Escudo de azur, un rayo de sol puesto en banda, naciente de la diestra del jefe de oro.
Illuminated with lights and shadows and with a freehand finish.
Described in [Burke, B.; 1989; page 9, column 1, entry 11].
---
Blazon keywords: Without divisions, Azure, One, Ray of the sun, Bendwise, Nascent, Dexter, Chief and Or.
Style keywords: Freehand, Outlined in sable, Illuminated and Semi-circular.
Classification: Interpreted, Lineage and Kingdom of England.