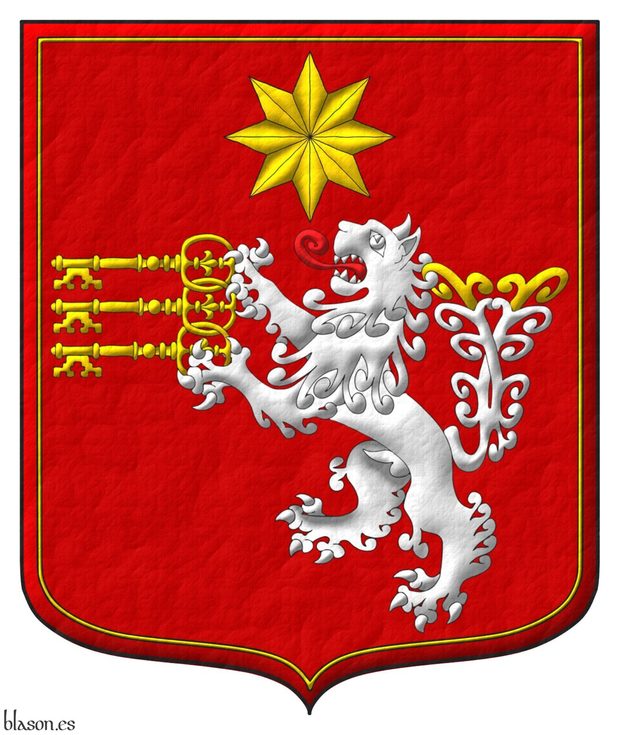 Sanguine, a lion rampant, double queued Argent, tufted Or and langued Gules holding in its paws by the bows three keys fesswise bows interlaced wards to dexter facing downwards Or and in chief a mullet of eight points Or; all within a tressure Or
Illuminated and leather finishing.
---
Blazon keywords: Sanguine, Lion, Rampant, Tail, Forked, Argent, Tufted, Or, Langued, Gules, Grasping, Paw, Three, Key, Interlaced, In pale, Fesswise, In chief, Mullet, Eight and Tressure.
Style keywords: Leather, Outlined in sable, Illuminated and Pointed and rounded.
Classification: Personal, Interpreted and Coat of arms.
Bearer: Kasparek, Rick Edward.