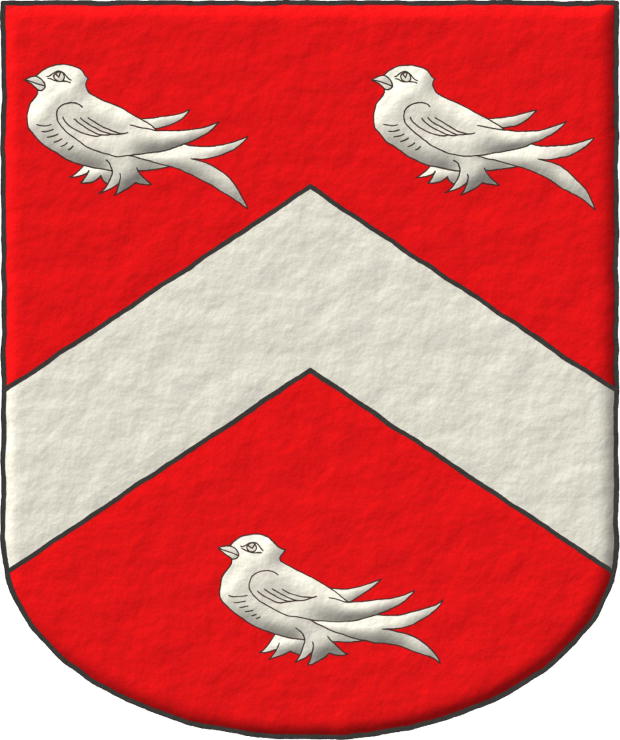 John Paul Rylands, «The Visitation of Cheshire in the Year 1580, Made by Robert Glover, Somerset Herald, for William Flower, Norroy King of Arms, with Numerous Additions and Continuations, Including those from The Visitation of Cheshire in the Year 1566, by the same Herald, with an Appendix Containing The Visitation of a Part of Cheshire in the Year 1533, William Fellows, Lancaster Herald, for Thomas Benolte, Clarenceux King Of Arms, And a Fragment of The Visitation of the City of Chester in the Year 1591, Made by Thomas Chaloner, Deputy to the Office Of Arms», edited by John Paul Rylands, F. S. A., published by The Harleian Society, London, 1882.
---
[Goldstraw, M. S. J.; 2013a] es una recreación a color de los escudos registrados en este libro.
El escudo que ilustra esta referencia bibliográfica es uno de los que se registran en este libro y corresponde al escudo de Tatton de Wythenshawe, con la diferencia que aquí no se ha incluido su timbre.
---
Bibliographical reference of century XIX.
The author is Rylands, John Paul.