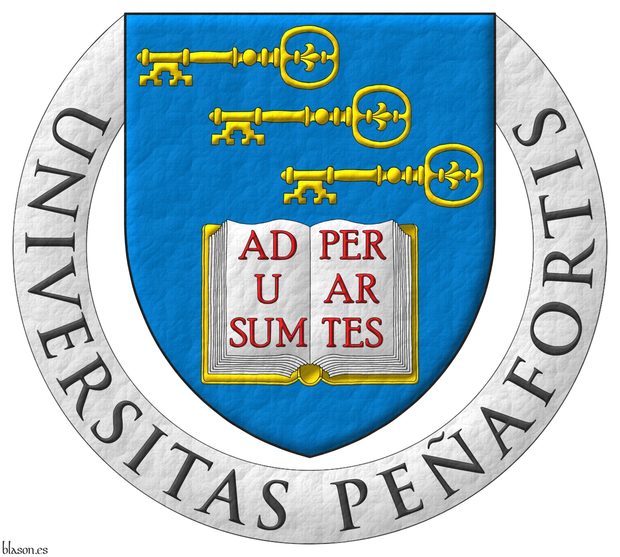 Azure, in chief three keys in bend, fesswise, to dexter, facing downwards Or, in base an open book Argent, garnished Or, the pages inscribed «Ad usum per artes» Gules. Motto: «Universitas Peñafortis».
Illuminated and a leather finishing.
The name in Latin of Raymond of Penyafort can found written with «nn» and with «ñ». The «ñ» was chosen because is shorter than double «nn» and sounds stronger.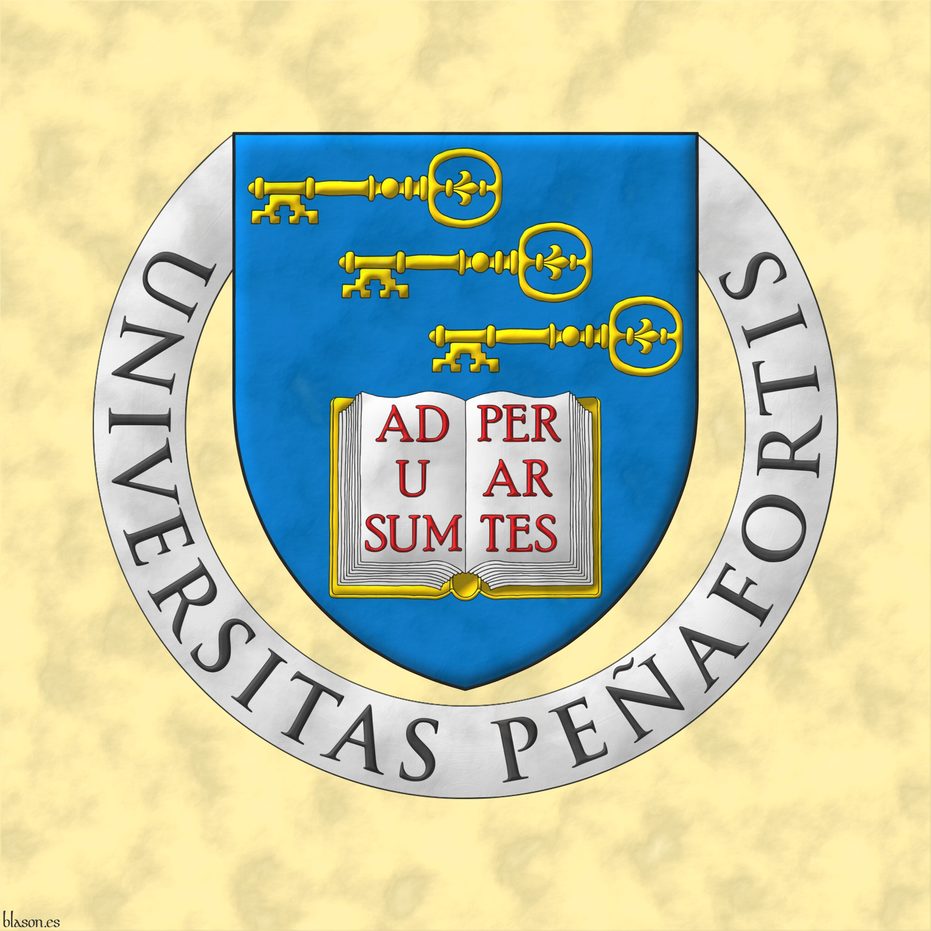 ---
Blazon keywords: Azure, Three, Key, Or, In chief, In bend, Fesswise, Book, Open, Motto (motivation) and Motto (identification).
Style keywords: Leather, Outlined in sable, Illuminated and Pointed.
Classification: Socioeconomic, Created and Coat of arms.
Bearer: Peñafort, Universidad.