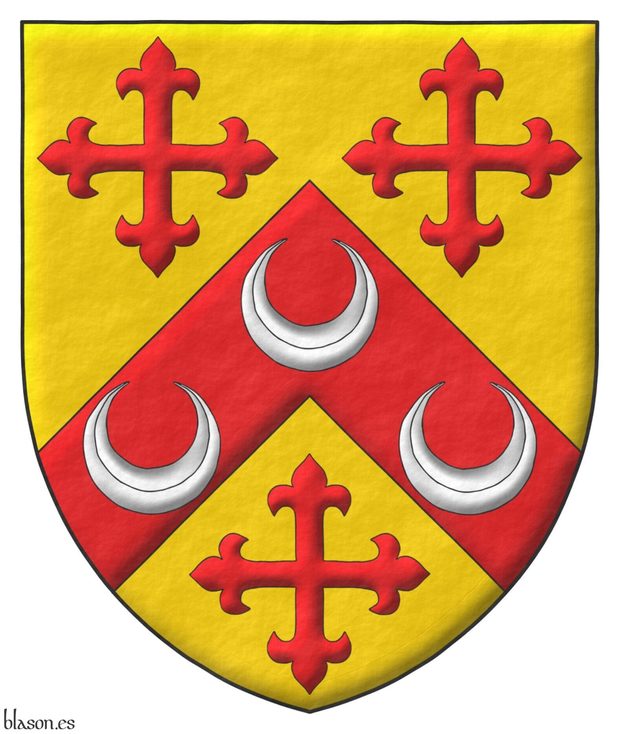 Or, on a chevron between three crescents Argent three Crescents Argent
Escudo de oro, un cabrio de gules cargado de tres crecientes de plata; acompañado de tres cruces flordelisadas de gules.
I have interpreted this coat of arms with a pointed shape; tintures or, gules, and argent; outlined with sable; and rough finish.
---
Blazon keywords: Or, One, Chevron, Gules, Charged, Three, Crescent, Argent, Between, Cross and Fleuretty.
Style keywords: Pointed, Rough and Outlined in sable.
Classification: Created, Personal and Coat of arms.
Bearer: Rica II, Nick Allen.