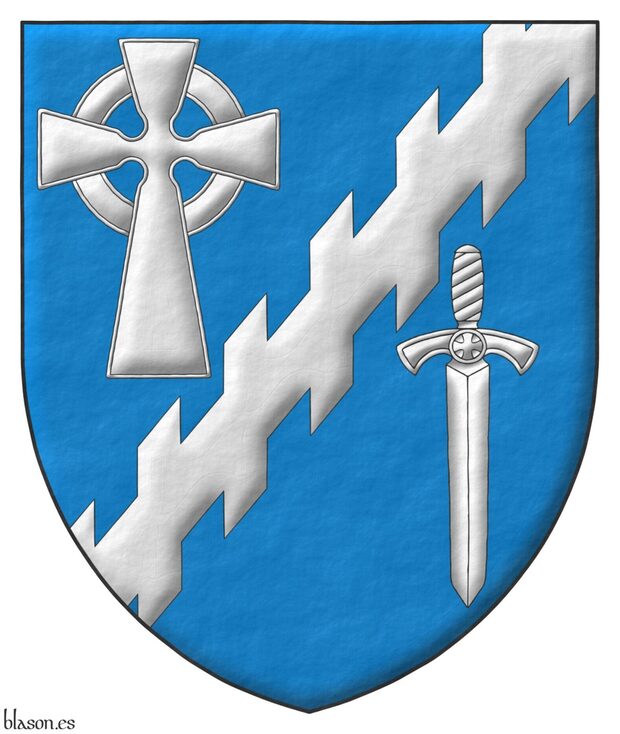 Assumed arms
Azure, a bend sinister raguly between, in dexter chief, a Celtic cross, in sinister base, a sword point downwards Argent.
Escudo de azur, una barra ecotada acompañada, en la diestra del jefe, de una cruz celta y, en la siniestra de la punta, de una espada bajada todo de plata.
Coat of arms interpreted by me with a shape ended with an pointed arch, win a illuminated color azure and metal argent, and with a rough finishing.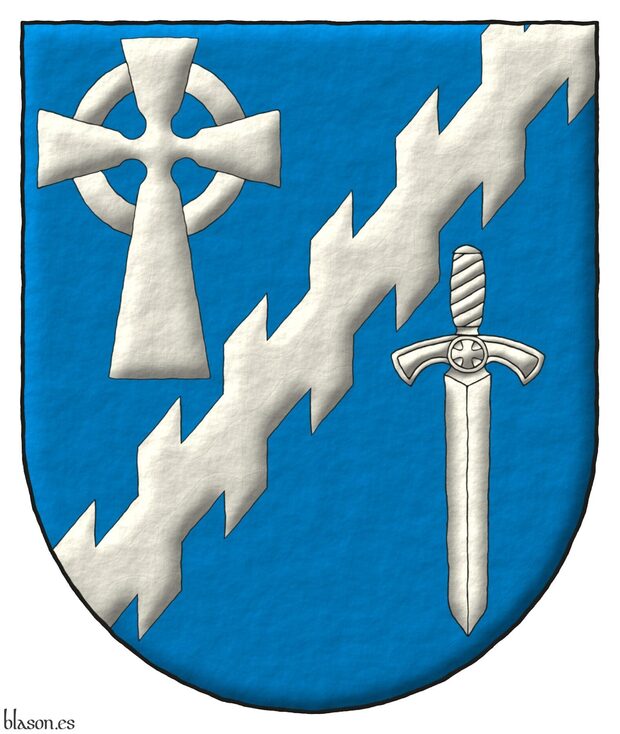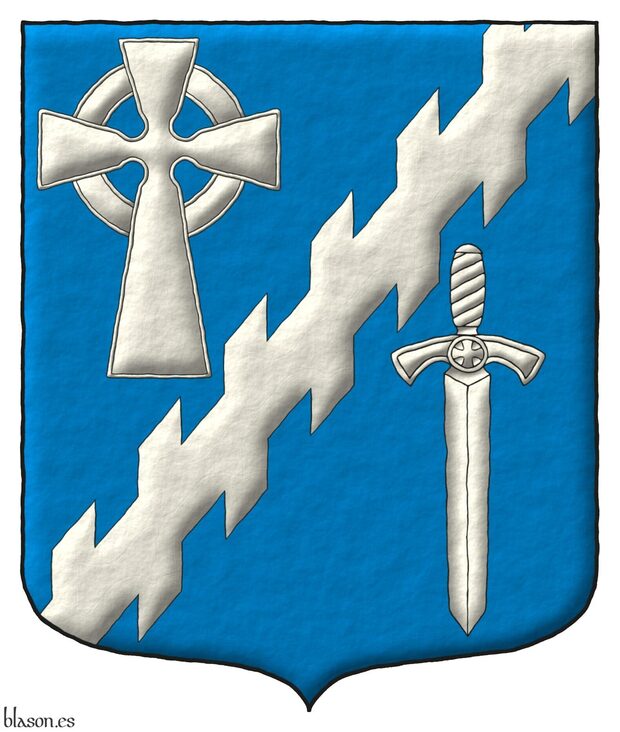 ---
Credits:
Stephan Urs Breu is the designer of the coat of arms.
Antonio Salmerón y Cabañas is the author of the heraldic art.
Blazon keywords: One, Bend sinister, Raguly, Between, Dexter, Chief, Celtic cross, Sinister, Base, Sword, Point downwards and Argent.
Style keywords: Outlined in sable, Semi-circular, Illuminated and Rough.
Classification: Personal, Interpreted and Coat of arms.
Bearer: Reyes, Elijah.