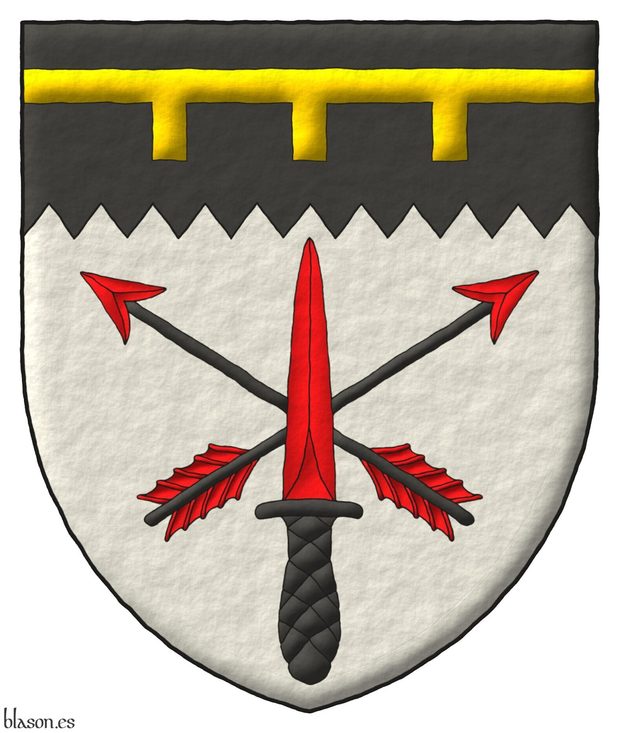 Argent, two arrows points upwards in saltire Sable, barbed and feathered Gules, surmounted of a commando dagger point upwards in pale Gules, hilted and pommelled Sable; on a chief indented Sable, a label of three points Or.
Escudo de plata, dos flechas alzadas en sotuer de sable, barbadas y empenadas de Gules, brochante una daga de comando alzada en palo de gules, guarnecida y pomelada de sable; en un jefe encajado de sable, un lambel de tres pendientes de oro.
Coat of arms emblazoned by me with a pointed shape, illuminated, and with a freehand finishing.
---
Blazon keywords: Argent, Two, Arrow, Erect, In saltire, Sable, Barbed, Feathered, Gules, Surmounted, One, Dagger, In pale, Hilted, Pommelled, Chief, Indented, Label of three points and Or.
Style keywords: Pointed, Outlined in sable, Illuminated and Freehand.
Classification: Personal, Interpreted and Coat of arms.
Bearer: Power, Guy Harold.