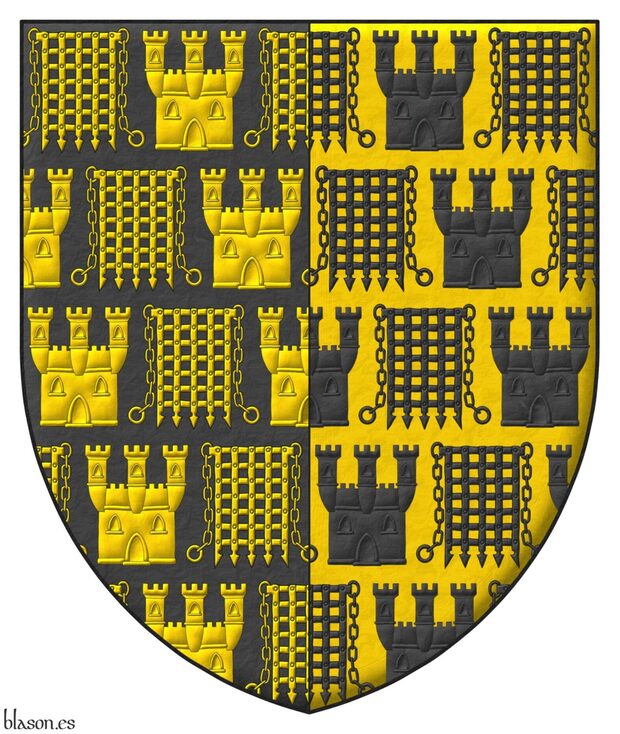 Baron Walker of Worcester
Party per pale Sable and Or semé of portcullises and three turreted towers all counterchanged.
Escudo partido de sable y oro sembrado del uno al otro de rastrillos y torres tridonjonadas.
Illuminated with lights and shadows and with a metallic finish.
Coat of arms of Peter Edward Walker, Baron Walker of Worcester, emblazoned by me in 4 steps, notice that it is a double semé.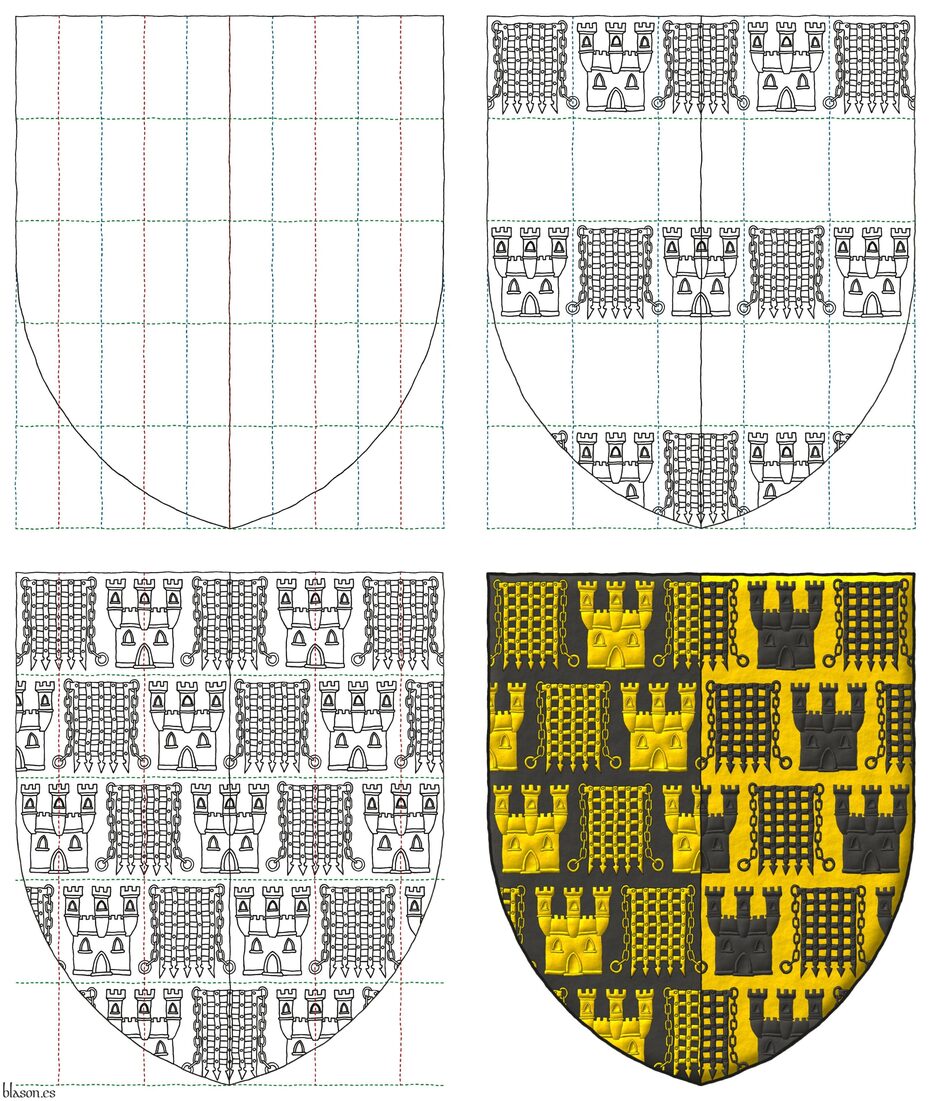 ---
Blazon keywords: Party per pale, Sable, Or, Semé, Counterchanged (1), Portcullis, Tower, With a turret, Three and Turret.
Style keywords: Soft metal, Outlined in sable, Illuminated and Pointed.
Classification: Interpreted and Schema.
Bearer: Walker, Peter Edward.