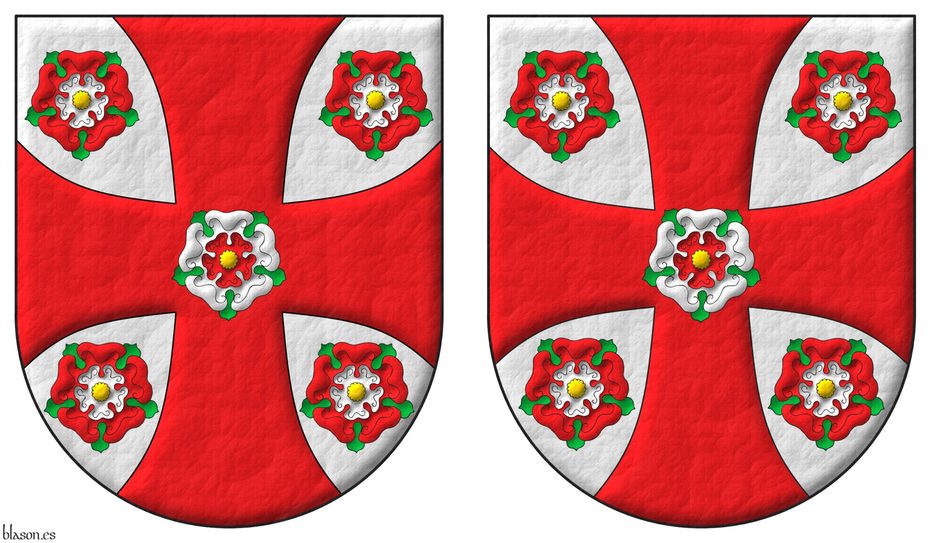 Argent, a cross patty Gules charged with a double rose Argent and Gules, barbed Vert, seeded Or, between four double roses Gules and Argent, barbed Vert, and seeded Or.
Coats of arms emblazoned by me with a shapes ended with semi-circular arches, illuminated, and with a leather finishing.
Once his roses have been selected (their kind, number, and layout), I redesign the shape of the cross patty to adapt it to his roses, and I redistribute the surfaces of metal Argent and color Gules looking for a more equilibrate artwork. This evolution does not change the blazon.
---
Blazon keywords: Argent, One, Cross patty, Cross couped, Gules, Charged, Double rose, Barbed, Seeded, Between and Four.
Style keywords: Semi-circular, Outlined in sable, Illuminated and Leather.
Classification: Personal, Created and Coat of arms.
Bearer: Gómez Morillo, Antonio José.