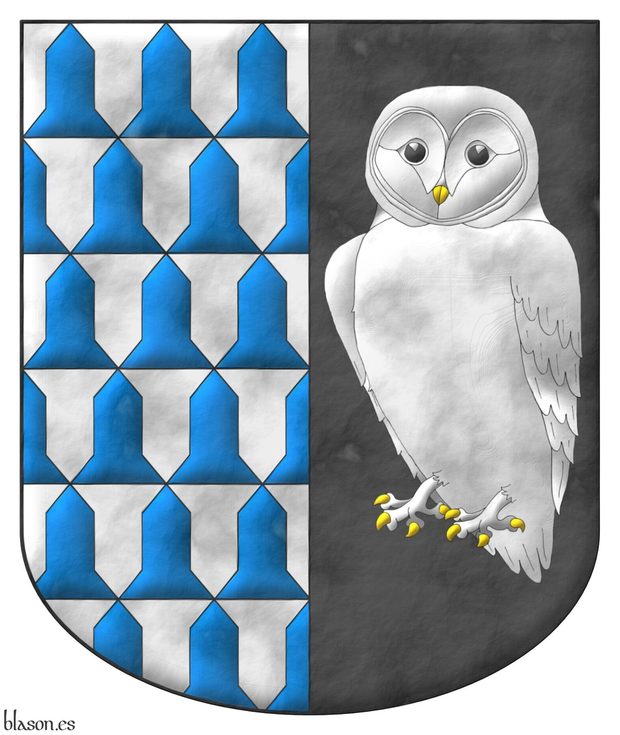 Party per pale: 1 Vair; 2 Sable, a barn owl Argent, the eyes Sable, beaked and armed Or.
Escudo partido: 1o de veros; 2o de sable, una lechuza de plata, encendida de sable, picada y armada de oro.
---
Blazon keywords: Party per pale, Argent, Azure, Vair, Sable, Or, Barn owl, The eyes, Beaked and Armed.
Style keywords: Rounded, Illuminated, Outlined in sable and Parchment.
Classification: Created, Imaginary, Coat of arms and Greco-Roman antiquity.
Imaginary bearer: Odysseus of Ithaca.