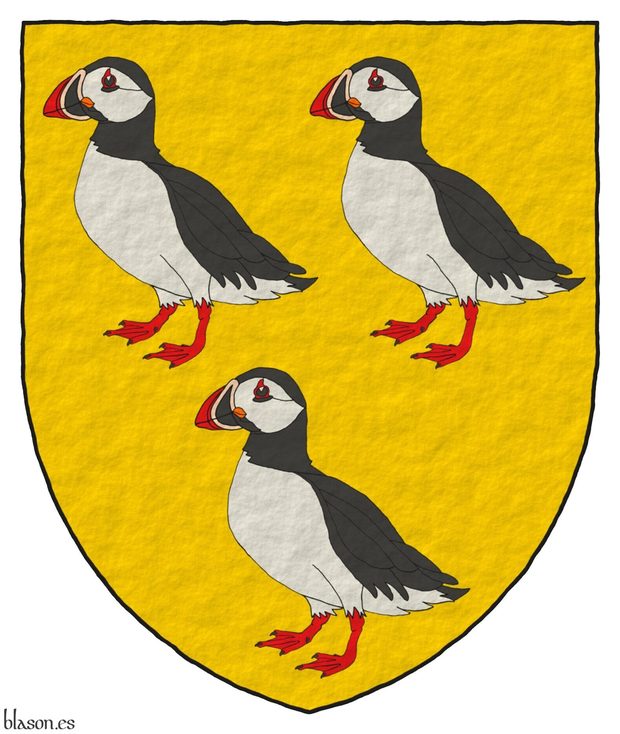 Or, three puffins proper.
Escudo de oro, tres frailecillos (Fratercula arctica) al natural.
To standout attributes is a characteristic of the heraldry, which means great eyes, tongues, claws,... and of course sex. Then for the puffins we must standout their sexual attributes, in this case in their distinctive beaks, and also the colors around their eyes, that we can see in their breeding period, and we must do it and I did, although these attributes are not specified in the blazon.
---
Blazon keywords: Without divisions, Or, Three, Puffin and Proper.
Style keywords: Pointed, Outlined in sable and Plain tincture.
Classification: Personal, Interpreted and Coat of arms.
Bearer: Hartemink, Ralf.