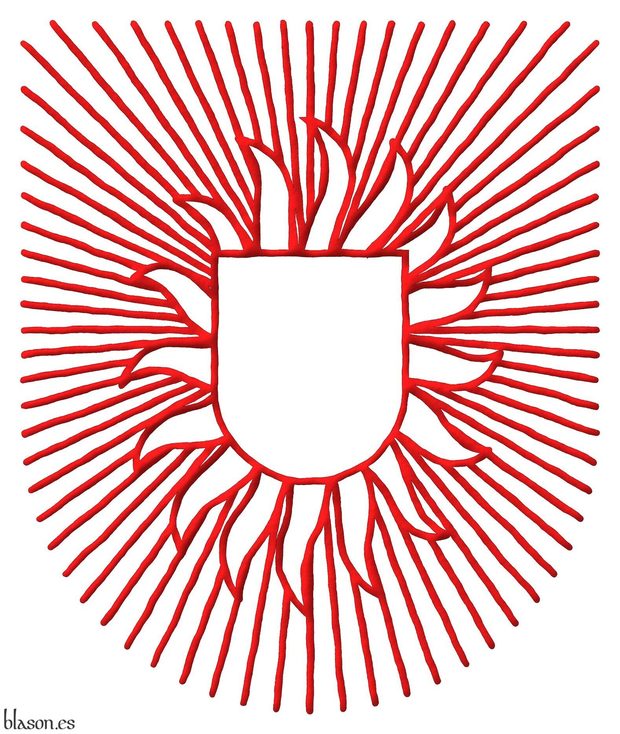 Emblem, an inescutcheon, enflamed in orle of sixteen points and irradiated throughout of sixty-four lines Gules.
Emblema, un escusón, llameante en orla de dieciseis llamas y radiante de sesenta y cuatro líneas movientes todo de gules.
---
Categories: Institution, Interpreted, Socioeconomic, Illuminated, Freehand, Semi-circular, Emblem, Gules, Inescutcheon, Enflamed, In orle, Sixteen, Flame, Irradiated, Sixty-four, Line and Issuant.
Root: Society of Heraldic Arts.