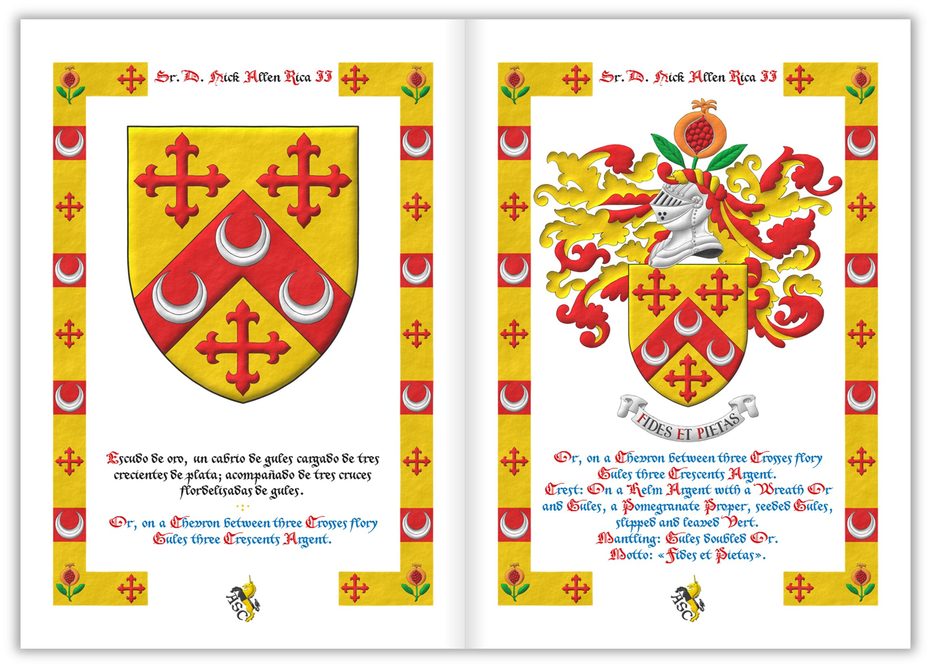 Escudo de oro, un cabrio de gules, cargado de tres crecientes de plata, acompañado de tres cruces flordelisadas de gules. Crest: Upon a helm, with a wreath Or and Gules, a pomegranate Proper, seeded Gules, slipped and leaved Vert. Mantling: Gules doubled Or. Motto: «Fides et pietas».
2 pages of the heraldic document of Nick Allen Rica II with his coat of arms emblazoned by me. The pages have a heraldic frame with the elements of his coat of arms.
---
Style keywords: Outlined in sable.
Classification: Personal, Created, Catalogue, English language and Castilian language.
Bearer: Rica II, Nick Allen.