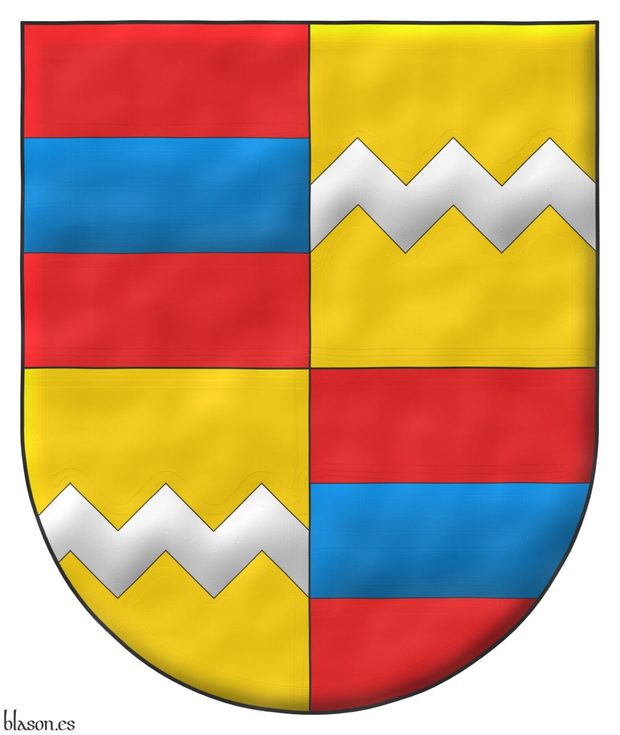 Quarterly: 1 and 4 Gules, a fess Azure; 2 and 3 Or, a fess dancetty Argent.
Escudo cuartelado: 1o y 4o de gules, una faja de azur; 2o y 3o de oro, una faja centellada de plata.
Coat of arms emblazoned by me with a semi-circular ended shape, illuminated, and its finishing is that seems watercolor.
According to the armiger «the origin of this coat of arms is from Austria and hence the unusual combination of colors and metals».
---
Blazon keywords: Quarterly, Gules, One, Fess, Azure, Or, Dancetty and Argent.
Style keywords: Colour on colour, Metal on metal, Semi-circular, Outlined in sable, Illuminated and Watercolor.
Classification: Personal, Interpreted and Coat of arms.
Bearer: Beninger, Manuel.