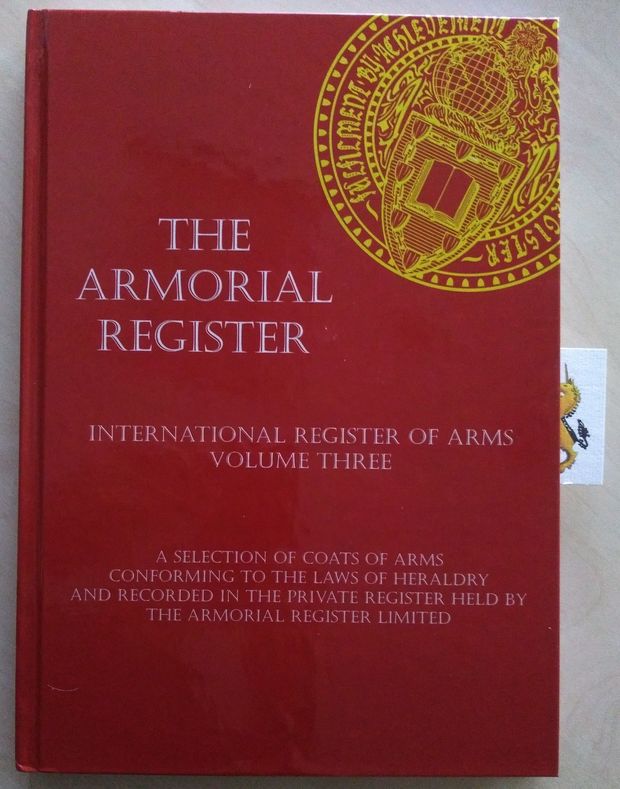 The Armorial Register, «International Register of Arms, Volume Three, a Selection of Coats of Arms Conforming to the Laws of Heraldry and Recorded in the Private Register Held by The Armorial Register Limited», 205 pages, Volume 3, Register from 367 to 549, edition supervised by Martin S. J. Goldstraw, edited and published by The Armorial Register, Banff, Aberdeenshire, 2020.
---
Bibliographical reference of century XXI.
Classification: Armorial roll, Black and white and color illustrations and English language.
Author: Armorial Register, The.
The following articles cite this bibliographic reference:
Internal resources: Libro físico.