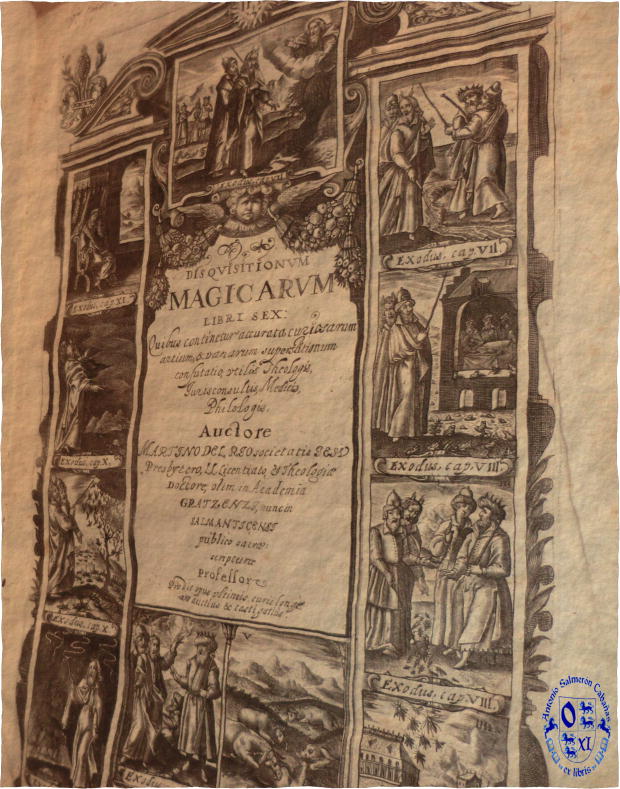 Martino Antoine del Rio, Societis Jesu, «Disquisitionum Magicarum Libri Sex: Quibus continetur accurata curiosarum artium et vanarum superstitionum confutatio, utilis Theologis, Jurisconsultis, Medicis, Philologis», Lugduni: apud Horatium Cardon, 1608.
---
There are other editions of this book, for example, the edition by Henning with 1,070 pages, from the year 1617.
The collage of images that accompanies this article corresponds to the inner cover of the 1608 edition of this book, that has been photographed by me, you can see my ex libris on the bottom of the of photography.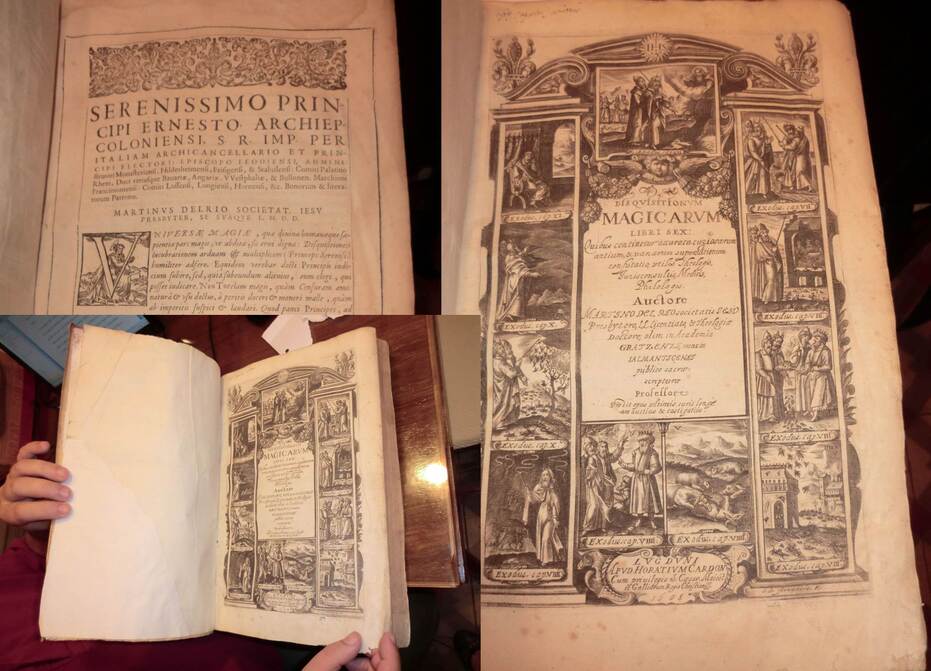 ---
Bibliographical reference of century XVII.
Author: Rio, Martino del.
External link: