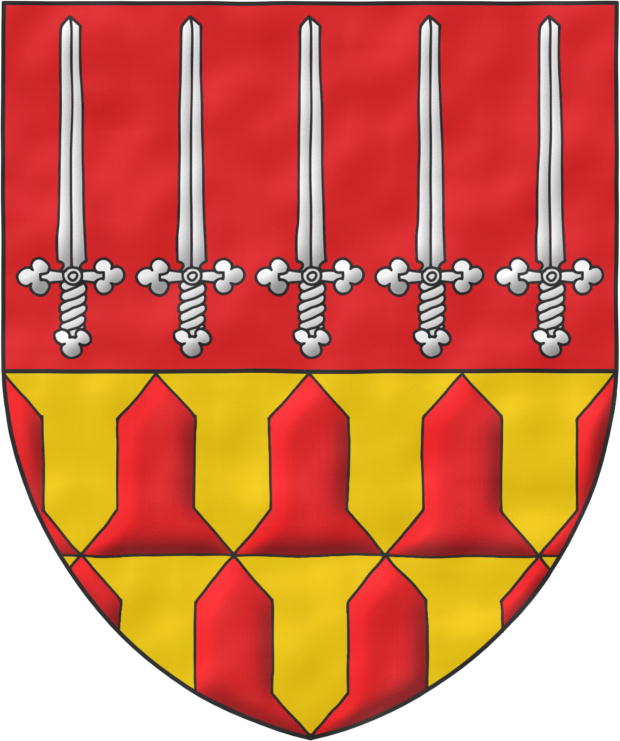 Party per fess: 1 Gules, five Swords Argent, erect, in fess; Vairy or and gules gules and or.
Escudo cortado: 1o de gules, cinco espadas de plata, alzadas, en faja; 2o verado de oro y gules.
Symbology
There are 6 swords raised to defend the truth, symbolised by the vairy fur, and no matter how much time passes, they will be proud and erect until the truth triumphs.
---
Blazon keywords: Party per fess, Gules, Or, Argent, Five, Sword, Vairy, Erect and In fess.
Style keywords: Pointed, Illuminated, Outlined in sable and Watercolor.
Classification: Created, Personal and Coat of arms.
Bearer: Martos García, Juan Carlos.