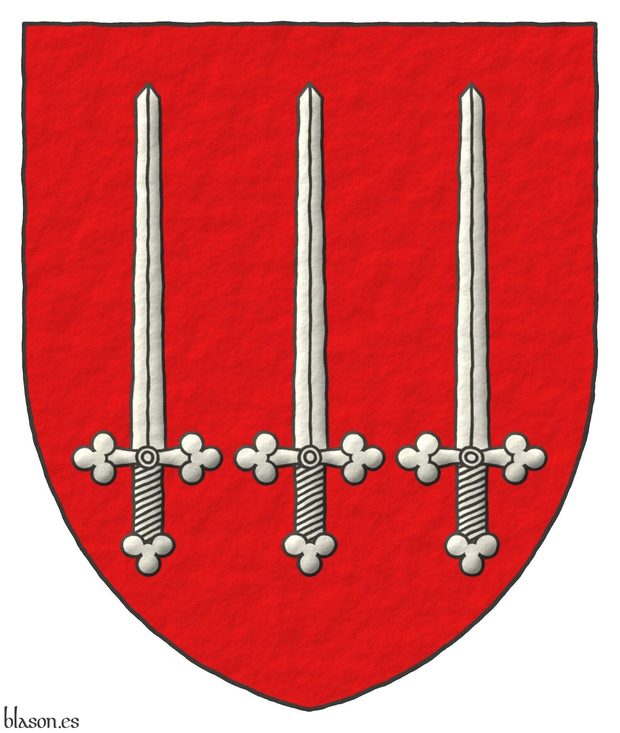 Willame de Colebraund ~ William de Colebrand.
Gules, three Swords Argent, erect, in fess.
Escudo de gules, tres espadas de plata, alzadas, en faja.
Interpreted coat of arms with a free hand finish.
Coat of arms included in [Marshal, L.; 1295; coat of arms number 461], also in [Brault, G. J.; 1997], and time ago in Brian Timms, but not now.
---
Blazon keywords: Without divisions, Gules, Three, Sword, Argent, Erect and In fess.
Style keywords: Pointed, Illuminated, Outlined in sable and Freehand.
Classification: Interpreted and Personal.
Bearer: Colebrand, William de.