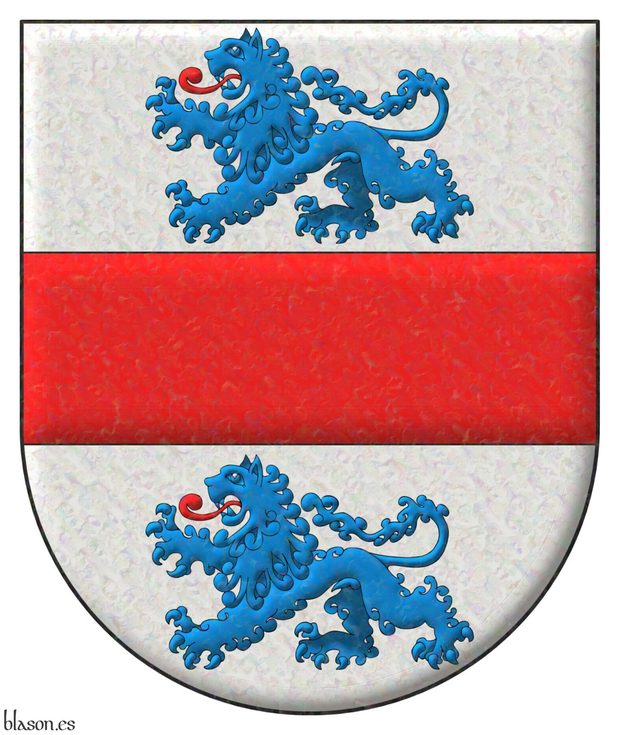 Argent, a fess Gules between two Lions passant Azure, langued Gules.
I have interpreted this coat of arms with a semi-circular shape; tintures argent, gules, and azure; outlined with sable; and a iridiscent finishing.
---
Blazon keywords: Argent, One, Fess, Gules, Between, Two, Lion passant, Azure and Langued.
Style keywords: Semi-circular, Iridescent and Outlined in sable.
Classification: Interpreted, Personal and Coat of arms.
Bearer: Stauffenberg, Claus von.