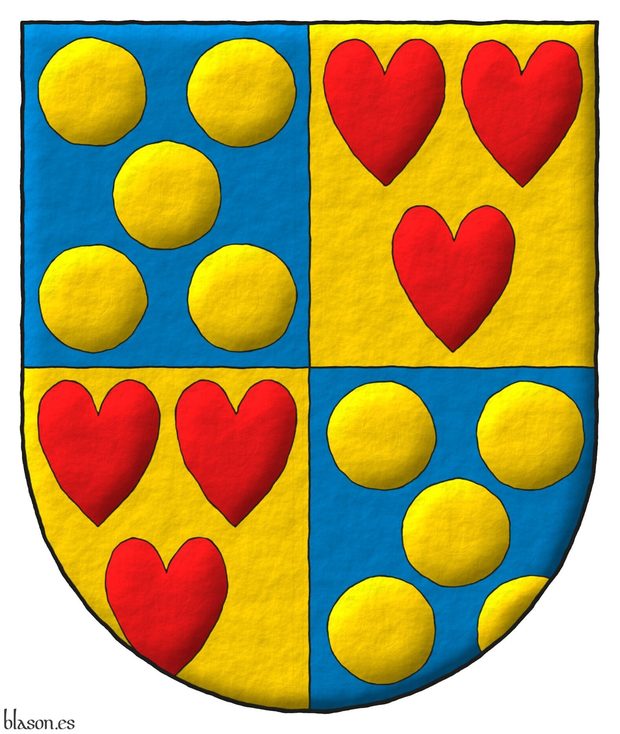 Quarterly: 1 and 4 Azure, five Bezants in saltire; 2 and 3 Or, three hearts Gules ordered.
Escudo cuartelado: 1o y 4o de azur, cinco bezantes de oro en sotuer; 2o y 3o de oro, tres corazones de gules ordenados.
Interpreted coat of arms: with a semi-circular shape; illuminated with metal or and colors azure and gules; outlined with sable; and a freehand finish.
---
Blazon keywords: Quarterly, Azure, Five, Bezant, Bezant and plate, In saltire, Or, Three, Heart, Gules and Ordered.
Style keywords: Freehand, Semi-circular, Illuminated and Outlined in sable.
Classification: Coat of arms, Interpreted and Personal.
Bearer: Fernández-Cortés y Fonseca, Javier.