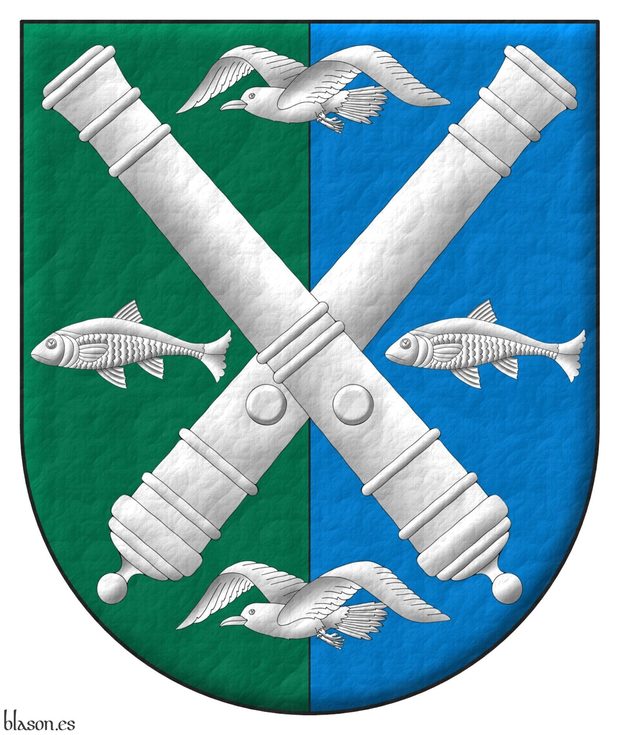 Party per pale Vert and Azure, overall two cannons dismounted in saltire, between two seagulls volant in pale, and two fish naiant in fess Argent.
Escudo partido de sinople y azur, brochante sobre el todo dos tubos de cañon en sotuer, acompañados de dos gaviotas volantes en palo y dos peces nadantes en faja, todo de plata.
Coat of arms emblazoned by me with a semi-circular ended shape, illuminated, and with a leather finishing.
---
Blazon keywords: Party per pale, Vert, Azure, Overall, Two, Cannon dismounted, In saltire, Between, Seagull, Volant, In pale, Fish, Naiant, In fess and Argent.
Style keywords: Semi-circular, Outlined in sable, Illuminated and Leather.
Classification: Personal, Interpreted and Coat of arms.
Bearer: Lanzagorta Escutia, Miguel Francisco.