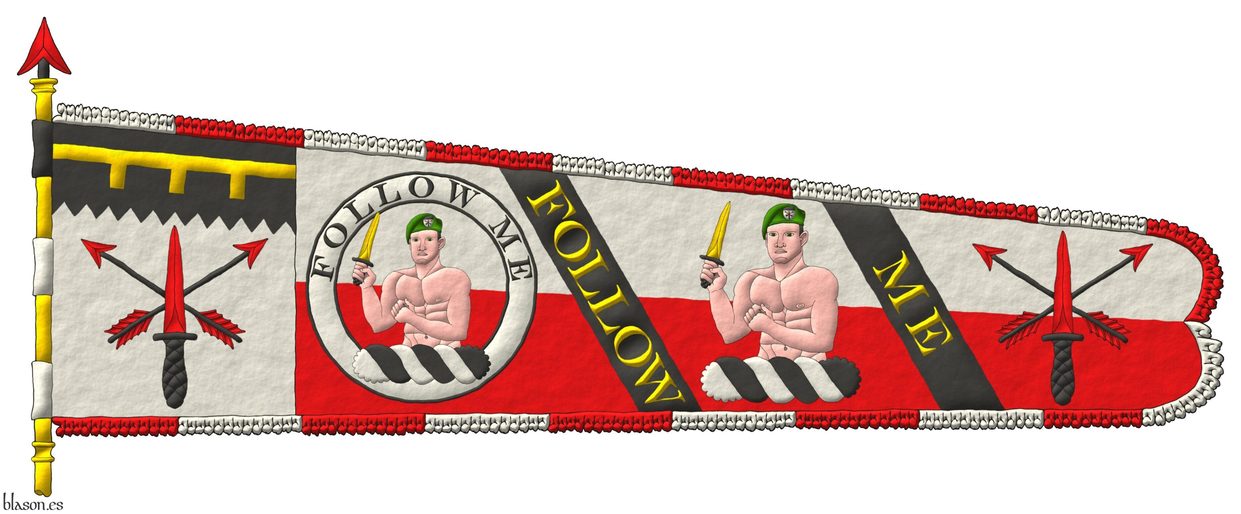 Structure of this standard:
His coat of arms.
His badge.
The 1st line of his motto «Follow».
His crest.
The 2nd line of the motto «Me».
The dagger and the two arrows.
---
Blazon keywords: Argent, Two, Arrow, Erect, In saltire, Sable, Barbed, Feathered, Gules, Surmounted, One, Dagger, In pale, Hilted, Pommelled, Chief, Indented, Label of three points, Or, Cyclamor, Fimbriated, Motto (motivation), Male figure, Issuant, Proper, Beret, Vert, Grasping, Hand, Dexter and Wreath.
Classification: Personal, Interpreted, Standard, Flag and English language.
Bearer: Power, Guy Harold.