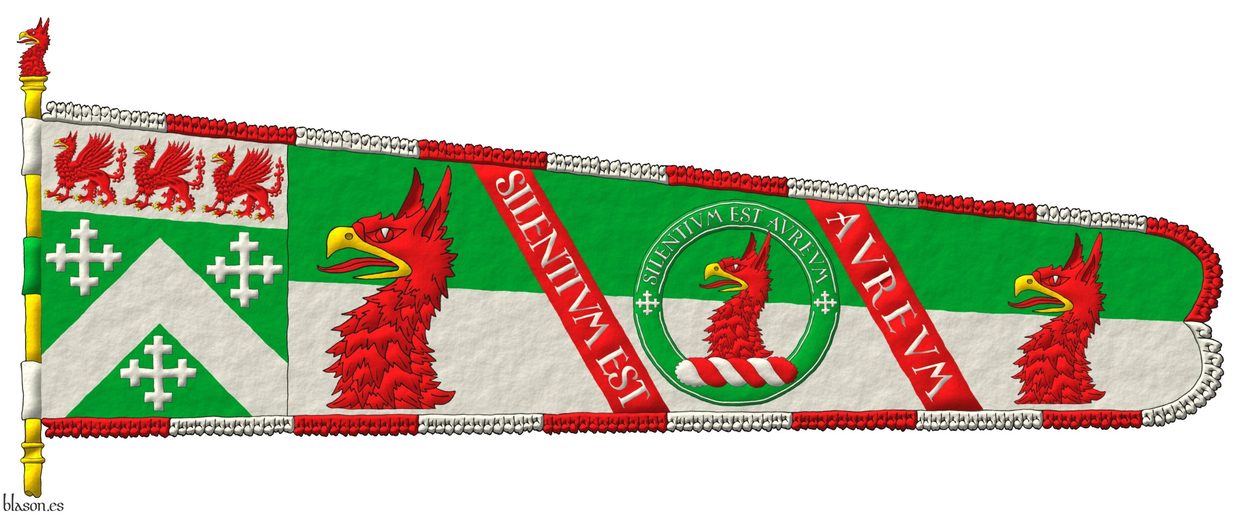 Structure of this standard:
His coat of arms.
His crest.
The 1st line of his motto «Silentium est».
His badge.
The 2nd line of the motto «Aureum».
His crest.
---
Blazon keywords: Vert, One, Chevron, Between, Three, Cross-crosslet, Chief, Argent, Griffin, Statant, Gules, Beaked, Armed, Or, Cyclamor, Motto (motivation), Two, Wreath, Head and Party per fess.
Classification: Personal, Interpreted and Standard.
Bearer: Berry, Austin Charles.