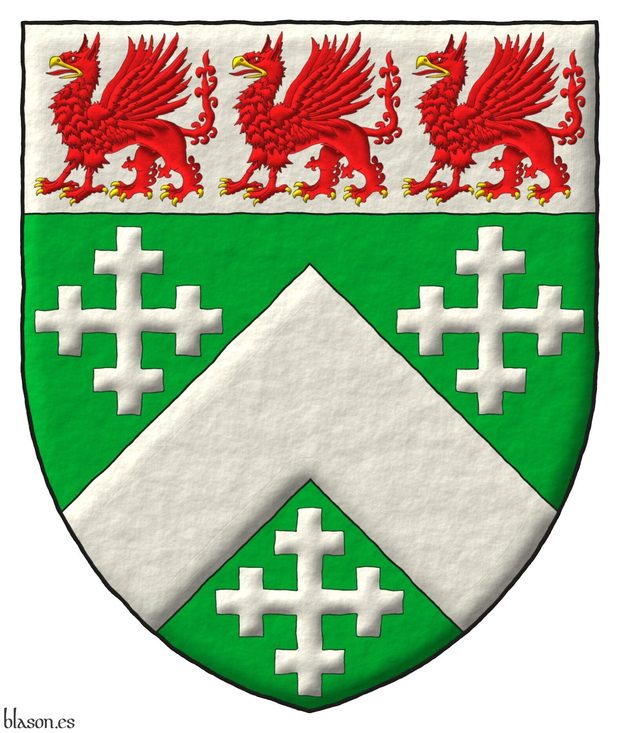 Vert, a chevron, between three cross-crosslets; on a chief Argent, three griffins statant Gules, beaked and armed Or.
Escudo de sinople, un cabrio, acompañado de tres cruces recrucetadas; un jefe todo de plata, tres grifos parados de gules, picados y armados de oro.
Coat of arms emblazoned by me with a pointed shape, illuminated, and with a freehand finishing.
---
Blazon keywords: Vert, One, Chevron, Between, Three, Cross-crosslet, Cross couped, Chief, Argent, Griffin, Statant, Gules, Beaked, Armed and Or.
Style keywords: Pointed, Outlined in sable, Illuminated and Freehand.
Classification: Personal, Interpreted and Coat of arms.
Bearer: Berry, Austin Charles.