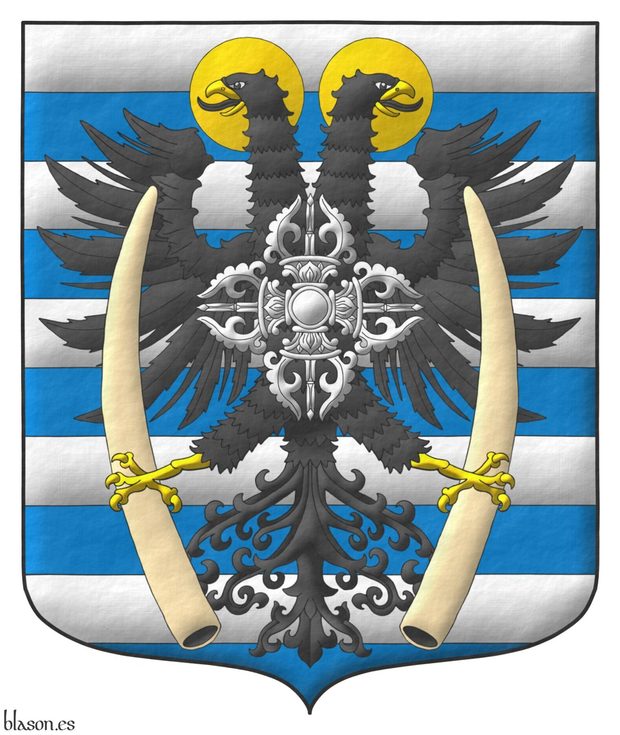 Barry of ten Argent and Azure, overall a double-headed eagle displayed Sable, nimbed, beaked, and membered Or, grasping in each claw an elephant's tusk proper, and charged on its breast with a double vajra Argent.
Escudo fajado de diez piezas de plata y azur, brochante sobre el todo un águila bicéfala de Sable, nimbada, picada y membrada de oro, teniendo en cada garra un colmillo de elefante al natural y su pecho cargado de una vajra doble.
Coat of arms interpreted and emblazoned by me with different shapes and finishings.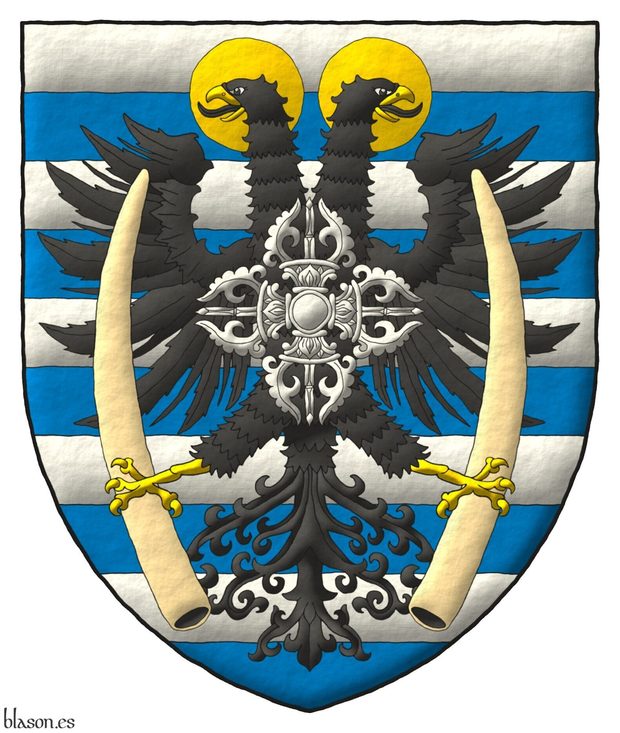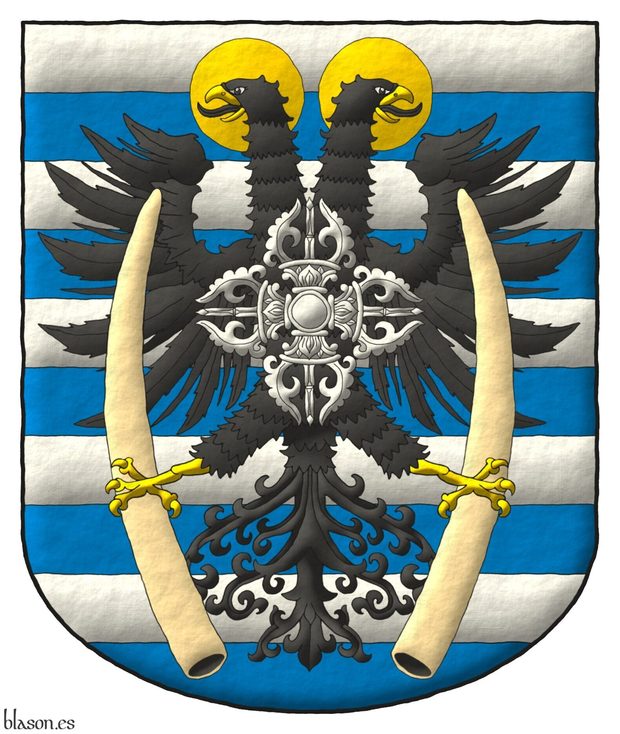 ---
Blazon keywords: Without divisions, Barry, Ten, Argent, Azure, Overall, One, Eagle, Double headed, Sable, Nimbed, Beaked, Membered, Or, Grasping, Paw, Tusk, Elephant, Proper, Chest, Charged and Double vajra.
Style keywords: Outlined in sable, Illuminated, Freehand, Rough, Rounded, Ogee and Pointed.
Classification: Interpreted and Coat of arms.
Bearer: Rage from Discord.