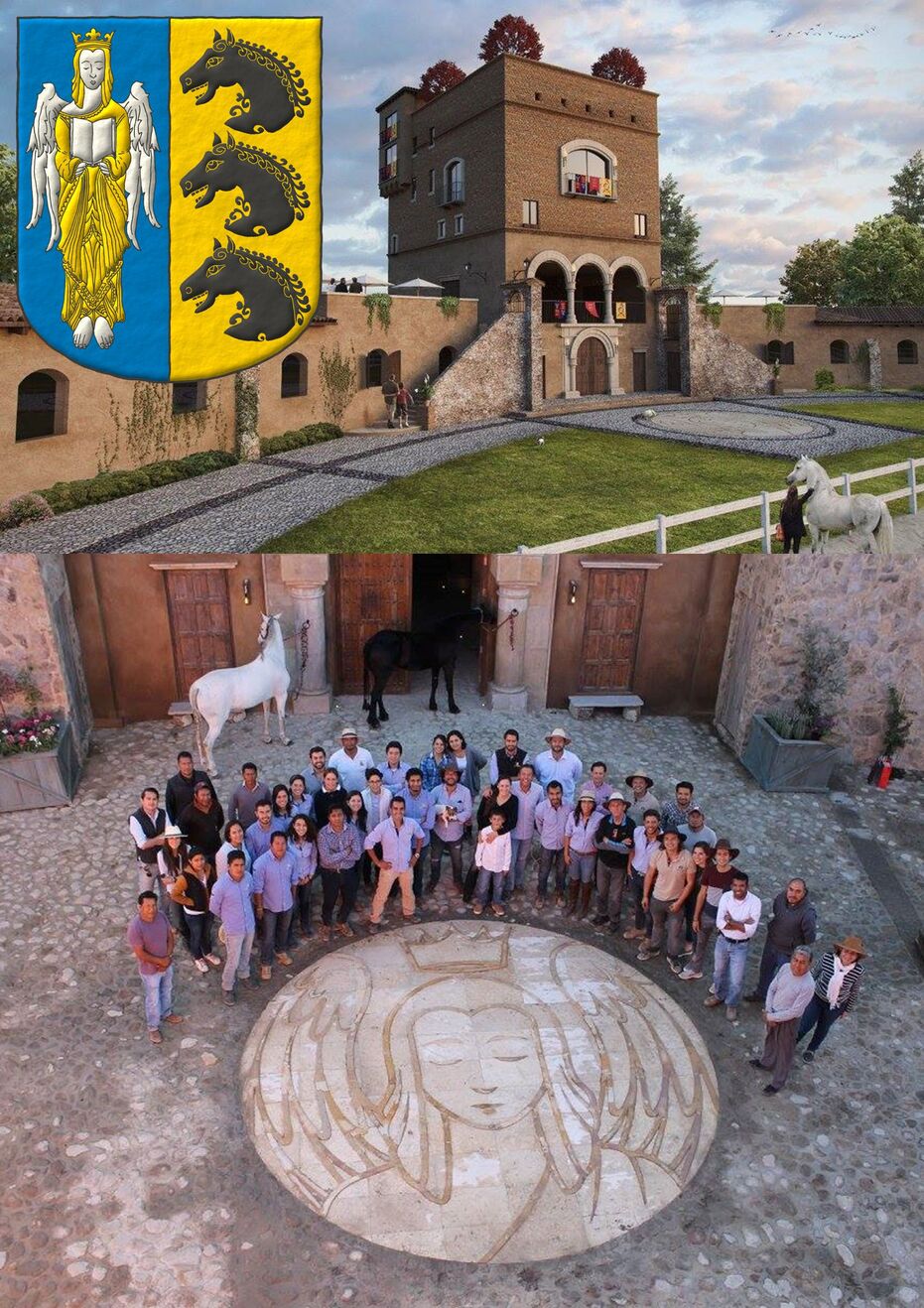 Party per pale: 1 Azure, an Angel Argent, crowned, crined and vested Or holding an open Book Argent; 2 Or, three Horse's heads Sable, couped, in pale.
I had the honor of being commissioned to design and paint the coat of arms of the Val'Quirico Equestrian Center, in Tlaxcala state, Mexico.
Their facilities are finished and operational, they are magnificent, I have excited to see their photographs.
---
Blazon keywords: Party per pale, Azure, One, Angel, Argent, Crowned, Crown, Crined, Vested, Or, Charged, Book, Open, Three, Head, Horse, Sable, Couped and In pale.
Style keywords: Freehand, Illuminated, Rounded, Outlined in the field tincture and Outlined in sable.
Classification: Photographic, Created and Socioeconomic.
Bearer: Club Ecuestre Val'Quirico.