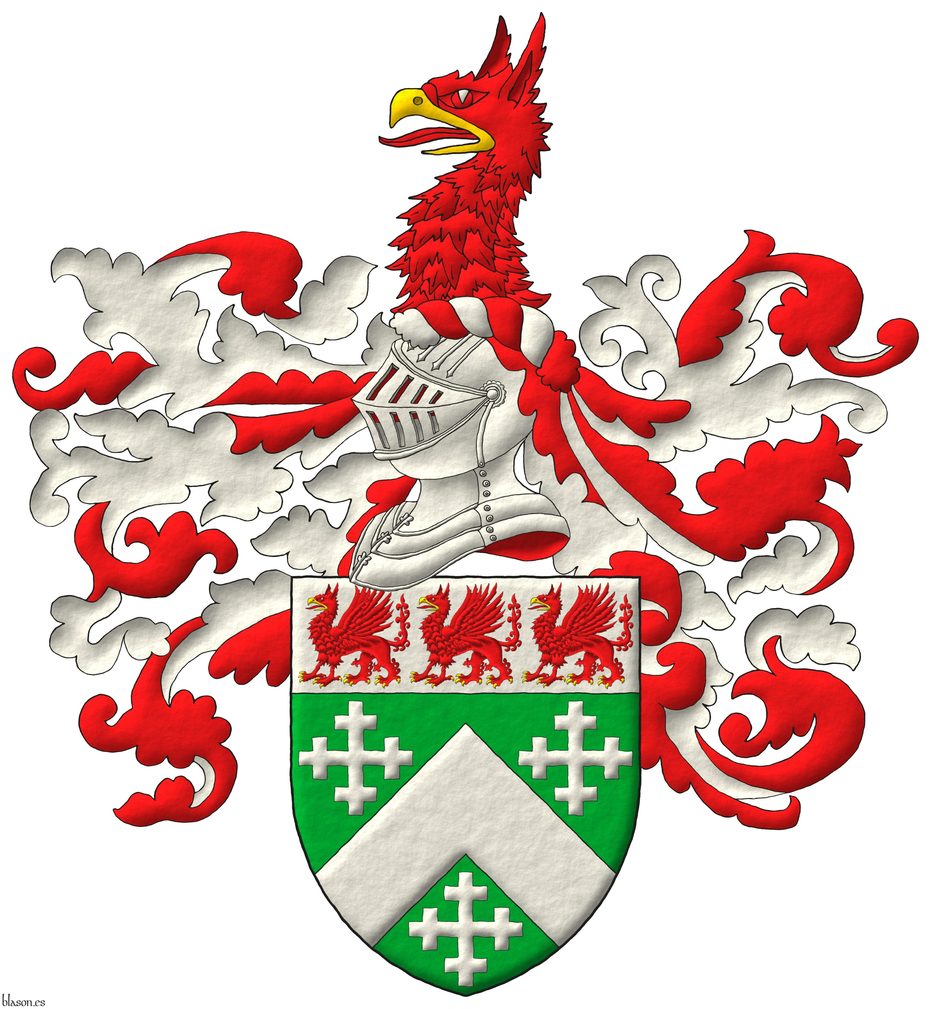 Vert, a chevron, between three cross-crosslets; on a chief Argent, three griffins statant Gules, beaked and armed Or. Crest: Upon a helm, with a wreath Argent and Gules, a griffin's head couped Gules, beaked Or. Mantling: Gules doubled Argent.
---
Blazon keywords: Vert, One, Chevron, Between, Three, Cross-crosslet, Cross couped, Chief, Argent, Griffin, Statant, Gules, Beaked, Armed, Or, Crest, Helm, Mantling, Wreath, Crest, Head and Party per fess.
Style keywords: Pointed, Outlined in sable, Illuminated and Freehand.
Classification: Personal, Interpreted and Coat of arms.
Bearer: Berry, Austin Charles.