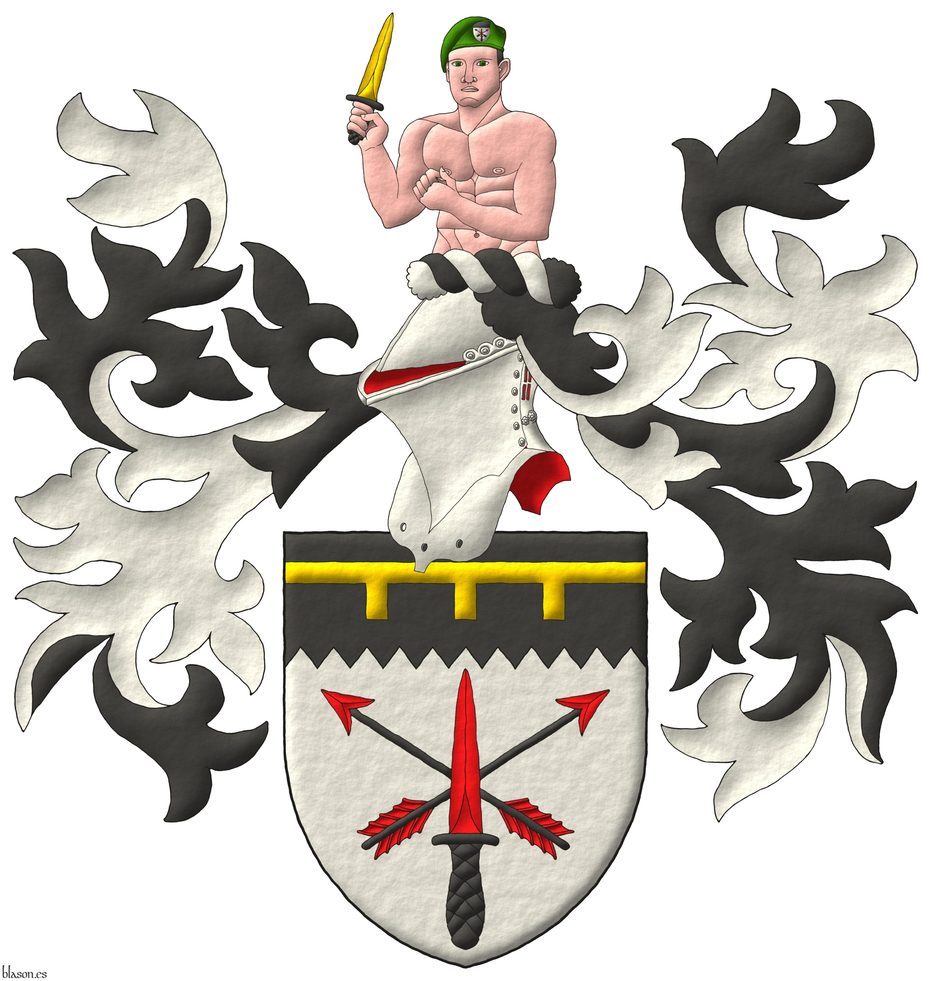 Argent, two arrows points upwards in saltire Sable, barbed and feathered Gules, surmounted of a commando dagger point upwards in pale Gules, hilted and pommelled Sable; on a chief indented Sable, a label of three points Or. Crest: Upon a helm with a wreath Argent and Sable, a demi-man proper, wearing a beret Vert, grasping in his dexter hand a commando dagger point upwards Or, hilted and pommelled Sable. Mantling: Sable doubled Argent.
---
Blazon keywords: Argent, Two, Arrow, Erect, In saltire, Sable, Barbed, Feathered, Gules, Surmounted, One, Dagger, In pale, Hilted, Pommelled, Chief, Indented, Label of three points, Or, Crest, Helm, Mantling, Wreath, Crest, Male figure, Issuant, Proper, Beret, Vert, Grasping, Hand and Dexter.
Style keywords: Pointed, Outlined in sable, Illuminated and Freehand.
Classification: Personal, Interpreted and Coat of arms.
Bearer: Power, Guy Harold.