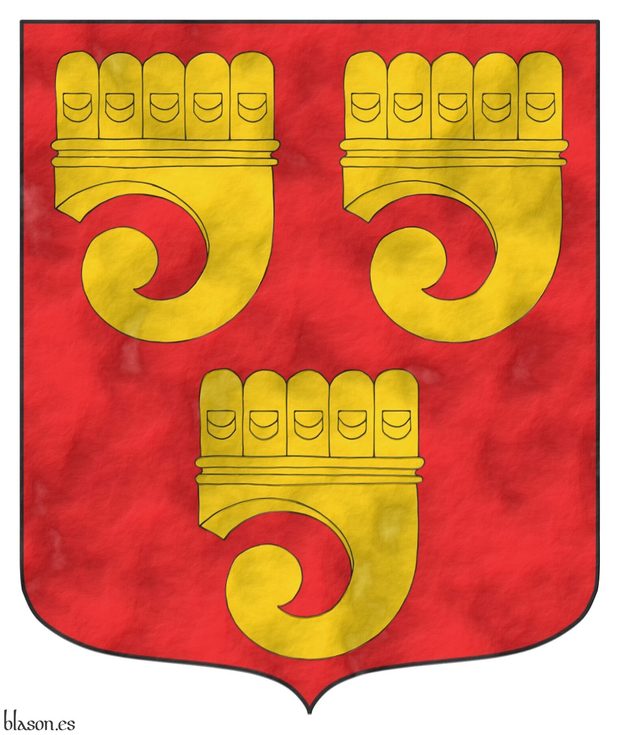 Gules, three Clarions Or.
Plain tinctures and parchment finishing.
This wind musical instrument appears at [Académie internationale d'héraldique; 1952; figura 476] as «claricord» and also «clarion», I like more this second name.
The clarion is also called «clarichord», «sufflue» or «rest». Then other alternative blazons for this coat of arms could be «Gules, three Claricords Or», «Gules, three Clarichords Or» or «Gules, three Sufflues Or».
---
Blazon keywords: Without divisions, Gules, Three, Clarion and Or.
Style keywords: Parchment, Outlined in sable and Plain tincture.
Classification: Interpreted and Kingdom of England.
Bearer: Grenville, Thomas.