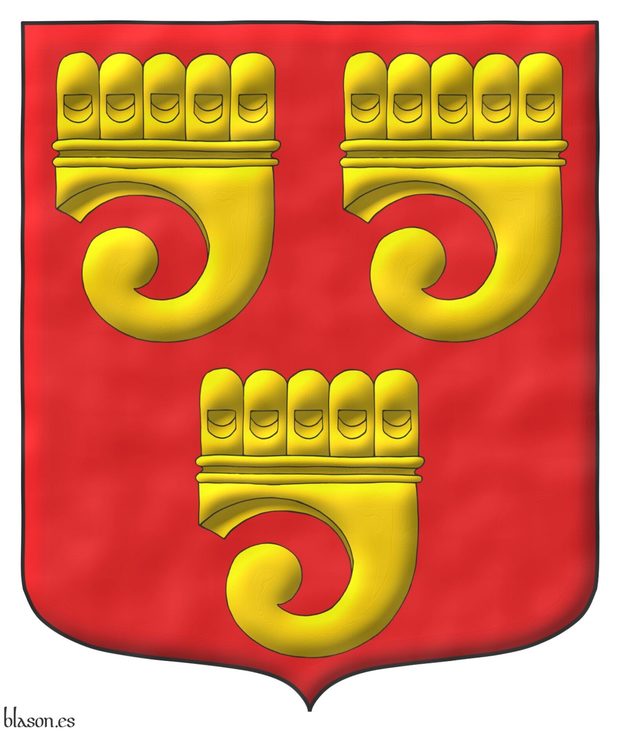 Sir Thomas Grenville II, c. 1453 - c. 1513, Knight of the Most Honourable Military Order of the Bath.
Gules, three Clarions Or.
Illuminated and watercolor finishing.
The clarion is the cadency mark of a ninth daughter in Canadian heraldry.
---
Blazon keywords: Without divisions, Gules, Three, Clarion and Or.
Style keywords: Watercolor, Outlined in sable and Illuminated.
Classification: Interpreted and Kingdom of England.
Bearer: Grenville, Thomas.